Yahsir Waheed Lawn
Yahsir Waheed Lawn - LUXE, Darakhshan and Summer Collections
Yahsir Waheed Lawn was first launched in 1999 by the multi-faceted designer, to cater to the summer wear needs of his clientele. The lawn is made with best quality fabric with motifs and designs crafted by the designer to bring out the best of the summer season.
Vibrant colors and bold designs as well as muted prints on soft pastel shades have a unique chic style to it.
The designer skillfully merges the traditional themes with modern lines and brings out a style that compliments the stylish women of this region-retaining their cultural richness while blending haute couture type style to it. There are paisleys and motifs reminiscent of the opulent Eastern Past while there are motifs from around the world managed with a new freshness in the prints developed for the lawn range.

Yahsir Waheed Lawn - Unstitched and Ready to Wear
The collections include Digital Printed Chiffon Dupattas with digital printed lawn shirt front and back and digital printed sleeves, in colors ranging from green, blue, orange, burnt orange, black and white and red, with a vast spectrum of more colors in soft and bright hues.
Styles include full embroidered front with patterns of floral on trellis that adds a classic touch to  digital printed cotton net Dupatta. Also included is a beige colored hem embroidery with outfits  that are easily wearable from day to night! Suits include digitally printed cotton net dupatta, embroidered lawn shirt front, back and sleeves with embroidered hemline border on organza.
The summer wardrobe will be incomplete without the trendiest cool new pastel color trend! From ethnic wear to shoes and accessories, this season it's all about mint green. Paired with pastels or white, mint has a soft and soothing effect. A pastel mint floral suit paired with an equally cool net dupatta and a white bottom denotes a unique signature style.
Black color lawn embellished with delicate embroidery in off-white tones and embroidered hem, with a matching foliage inspired embroidered net Dupatta is a perfect fit for that summer soiree. The suits include embroidered net dupatta, embroidered lawn shirt front and sleeves with border on organza and solid dyed lawn for back.
Yahsir Waheed Lawn - Online Store
This year the launch of most of the summer wear fabric i.e. lawn was delayed due to the pandemic, however, it didn't stop the usual launch through online stores.

It has its usual terrific prints and lovely embroidered pieces that can be sewn to the various parts of the dress - like on sleeves, hem and necklines. The styles to choose from are several and with various color coordinated embellishments as embroidered appliques. A must buy for the trendy traditional types. Here are some of the designs for you to check out.....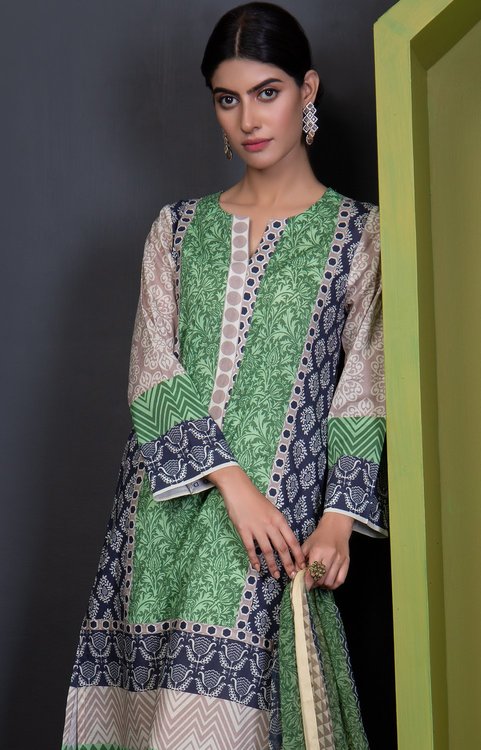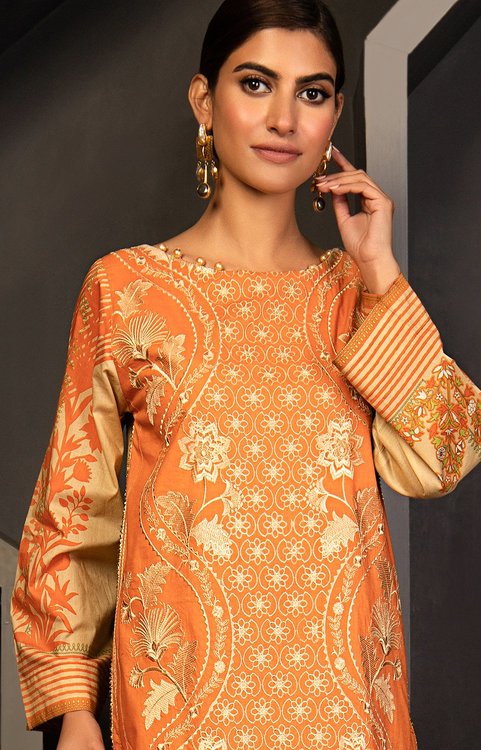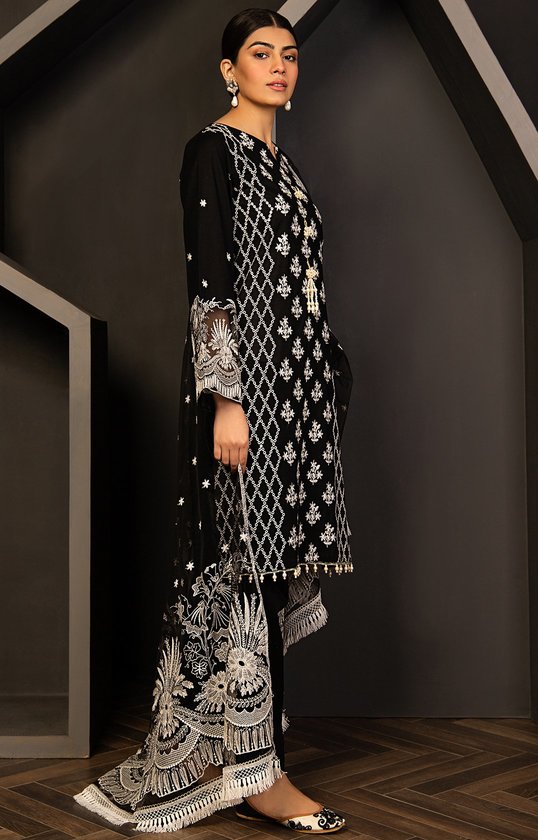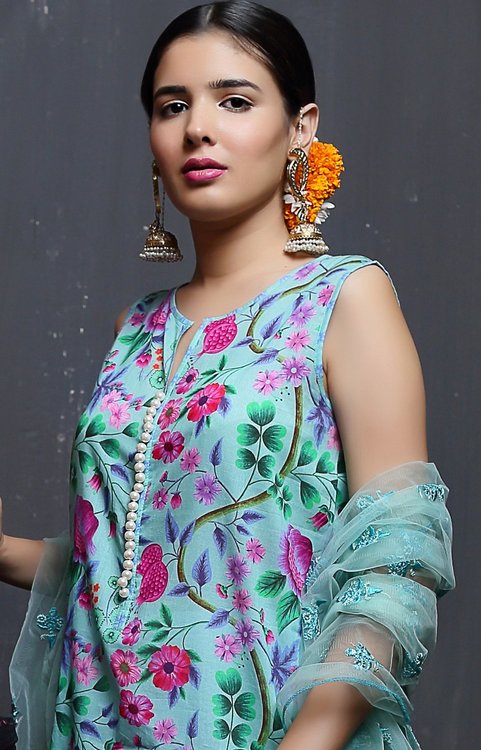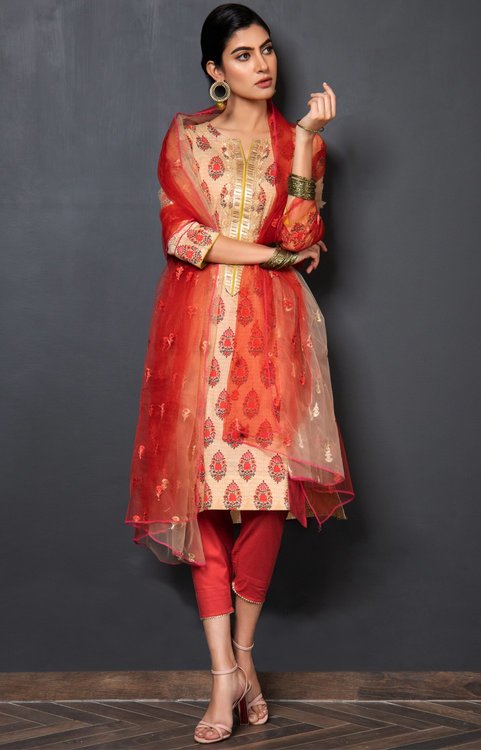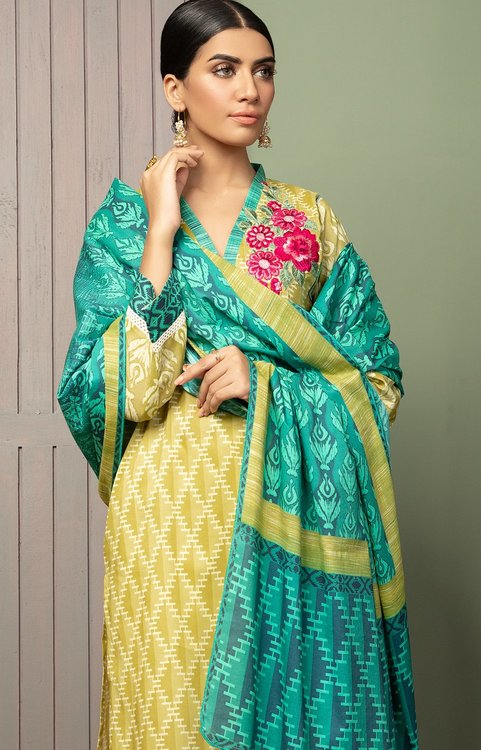 ---
Yahsir Waheed Lawn