Supply Chain Management
Supply Chain Management-

for Small Businesses
Supply Chain Management effectively can not only improve efficiency in delivering on time but also help in improving profitability by reducing time and supply gaps. Large businesses have the capability of reducing production time losses through extensive supply chain management techniques. This is a luxury not easily available to small businesses nor do they have the awareness of this aspect of business. Women in particular do not have formal access to this information.
Women owned businesses typically produce goods required for a batch that they can off-load at an exhibition. Nevertheless, it is good to plan for repeat orders or for bulk orders, should the product click at the exhibition or trade show.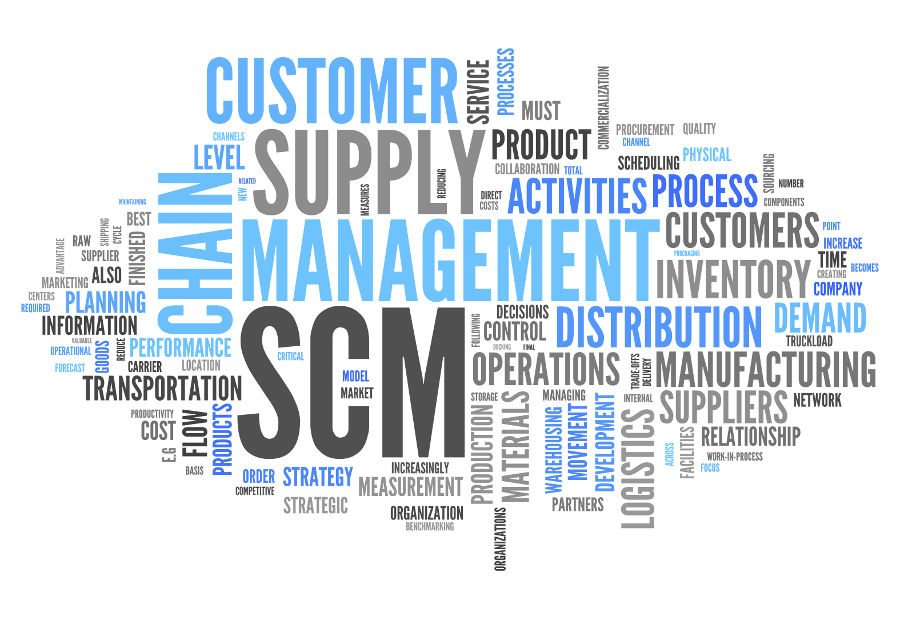 source: SimonStapleton.com
What is Supply Chain Management?
This is, in itself, a very vast subject, however, for the purposes of our 'Knowledge Base', we have made a small checklist that would put some perspective to this important component of business.
Broadly speaking supply chain comprises of:

Supply Chain Management - Knowing your internal needs
Knowing your internal needs well...as you do Product Development, you will get to know what essential materials are required to produce your goods from start to finish ... till it reaches the customers' hands. These internal needs are usually within your control if you plan beforehand ... so plan well, it will help reduce your operational expenses.

Supply Chain Management - Knowing your Suppliers
Knowing what you require from external sources, such as, the supplier or vendor base, time required to procure those supplies, costs at which you can purchase the best inputs at the lowest costs. This part of the production cycle is not in your control ... so, once again, plan well ... do your research properly.
If you are able to procure at a reasonable price, a regular supply of inputs, in the desired time ... you have got it made ... at least to produce low cost products, in time, and meet repeat orders without the fear of shortage of inputs. You can price your products accordingly as you would not have to carry excessive stocks. 

Supply Chain Management - Customers' Perspective
The most import important component for any business is it's customer. All that you do once you start your business is to please or fulfill a need of your customer ... nothing else is supreme to the need of a customer.
When you are able to deliver your product to the customer in time... when they need it ... you will achieve success. In your promotional campaign you can highlight this fact and attract more customers, even when you sell at an exhibition only.
It's a win-win strategy ... so learn as much as you can for your production to sale cycle.
Once you have implemented these strategies you not only have a satisfied customer base, you also build your trade cycle, manage your time effectively, improve profitability, grow your business and eventually put it on auto-pilot. Your trade cycles generate internal cash that makes your financial statements healthy.....any banker would love to entertain your loan application....but don't be tempted to run for it.....keep growing your reserves.

Supply Chain Management - Checklist
Raw material suppliers/vendors - Make a contact list of as many as you can find. Ask for quotations from each and compare quality and price.
Accessory suppliers - your product needs accessories like labels, tags, price tags, show cards, packing material, etc. Find out as many as you can and take quotations for your needs.
Value added services - your product development stage helps you to identify what you would require to add value to your product, it can be the creative element you have added to a simple existing product. These are also provided by suppliers....repeat the same as in No. 1.
For all these inventories, you should have sufficient safety stock levels to meet repeat or regular orders, depending on the type of your product. We will put together a separate page on inventory control and needs assessment with lead time.
Logistics supplier - how do you bring your goods to the customer, can be a van that carries you goods to the exhibition area, or to your shop, or to the store where you have your shelf space, corner for display. Then again ... you may have to bring the unsold stock back, same process as to the market. Repeat as above, make a list, quotations ... etc. etc.
As you realize this basic fact, you will not only improve your 'Product Development'   phase but also view each step you take towards achieving your goal ... sales ... with a customer focus. A happy customer becomes a repeat customer and refers you to his/her friends and family ... and business grows.

Supply Chain Management