Job Search Resources
Job Search Resources
Once you have decided to opt for a certain sector in the career of your choice, let's get down to locating the resources available for a job search.
Don't worry there are thousands of job opportunities looking for suitable employees, at all times. Its up to you to make yourself capable and 'employable'. The best locations for job search resources are given in the sections below.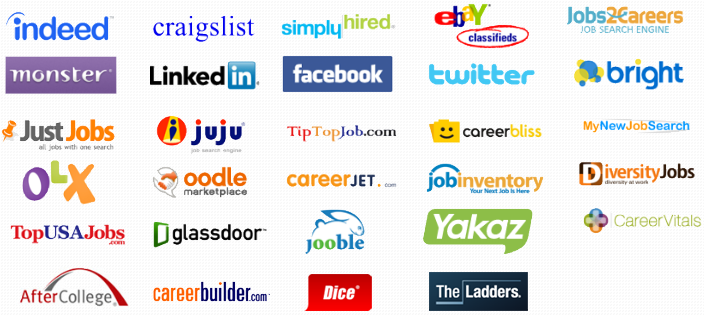 Job Search Resources - College/University's Placement Boards
During your studies you should try and get internship positions so that you start getting the hang of working in a corporate environment. This can be achieved through your college or university's placement services. These offices co-ordinate with the corporate entities to organize internship training programs.

Job Search Resources - Newspapers & Classified
The classified sections of newspapers are a simple and cost friendly method of finding jobs. The most popular ones are:
Daily Dawn Newspaper
The News Newspaper
Jang Urdu Newspaper

Job Search Resources - Web based Local
In the recent years several web based portals are providing a lot of support to new candidates to find jobs. One of the most favored one is Rozee.pk,  a Pakistani employment website which is a subsidiary of American company Naseeb Networks, Inc. It was founded in 2007 and is primarily used to find job openings for lower to mid-level employment.

Job Search Resources - International Job Portals
Another famous job portal is Naukri which is operated from India and Middle East since March 1997. As of Dec 2016 Naukri.com had a database of about 49.5 million registered job seekers and an average of about 15,000 resumes were added daily while about 130,000 resumes were modified daily during the Fiscal year 2013–14. Latest figures have increased a lot more. 
Another web portal which is quite popular is Monster which is a global employment website owned and operated by Monster Worldwide, Inc. It was created in 1999 through the merger of The Monster Board and Online Career Center and is a subsidiary of Randstad Holding, a Dutch multinational human resource consulting firm,  headquartered in Weston, Massachusetts.
... and many such portals where you can leave your resume to be collected in their database.
Other than these resources you will find similar services at various events specially the one hosted by ROZEE.com.pk. At other exhibitions also there are stalls for employee search.

Job Search Resources - By Reference
In order to enter and/or remain in the market, you should write articles for your college journal, newspaper and magazines. That helps people recognize you as a capable person who can write coherently.
Let your peers know that you are looking for a job in a certain segment. This helps in people referring you to their employers when there is new hiring.
Similarly, let your capabilities be known to people who matter through indirect means, so that you retain your dignity at all times. Never go as a 'needy' person to get a job, people will take advantage of your situation and offer you less than what you are truly worth.

Job Search Resources