Women in Legal Profession
Women in Legal Profession - Women Advocates of Pakistan
Law and Justice
Women in legal profession in Pakistan have been around since the early 50's, in various branches of the field. The term, for a long time assumed reference to a 'man'. Though the profession has been a male dominated one, however, serious female practitioners have made their mark in the field. As more females aspire to enter this prestigious field we have added some basic facts and information for their reference.

Women in Legal Profession - Trailblazers 
While women in legal profession are in significant numbers in the field currently, there was a time when women did not opt for this profession as a common practice. Here we would add few names that can be called the trail blazers and the first few to enter the field. 
Begum Salima Nasiruddin - Coming from a family of lawyers, she studied law and was enrolled as an advocate of the High Court in 1958 after completing her LLB from S.M Law College and was the first female advocate of Pakistan. In 1966 she was enrolled as a Senior Advocate of Supreme Court of Pakistan, making her the first lady advocate to hold the honour in the whole of sub-continent. She practiced law till her last breath and encouraged more to enter the field. Her main areas of practice were Constitutional Law, Customs Law, Civil and Criminal Laws and Family Law. Her cases created precedence and were reported in the Pakistan Law Digest and other law books and journals. She was awarded 50 Years of law practice achievement award by the Sindh Bar Council. When asked about her cases she used to say these are like fish in the ocean, reported in several law journals providing guidance to new lawyers to use these as reference to be quoted as precedence. Her technical knowledge and skills along with tremendous hard work areas a lawyer are still considered with extreme respect by the legal fraternity. She served at various occasions as the Amicus Curiae (latin for 'friend of the Court') due to her extensive knowledge and experience in the field. She was the State Counsel on Customs and legal advisor to Pakistan Automobile Corporation (PACO). She provided pro bono legal assistance to the underprivileged in her own capacity. A legend in her own right with tireless dedication to the profession. She passed away on March 17, 2009.
Mrs. Rashida Patel - She was an eminent lawyer, an advocate of the Supreme Court of Pakistan and an active member of the legal fraternity. She was among the foremost leaders of Pakistan for legal reforms and was a human rights activist. She took a particular interest in the conditions of life of the underprivileged and worked for the uplift of the status of women in Pakistan. She was the Standing Counsel for the Government of Pakistan, Chairperson of the Pakistan Women's Legal Rights Committee to recommend legal reforms, Vice President of the All Pakistan Women Association (APWA), and founder Life Patron of Pakistan Women Lawyers' Association (PAWLA) in which capacity she oversaw the legal aid and awareness projects and formulated reforms for PAWLA's law reforms activities. She passed away on December 21, 2009.

Her book Gender Equality and Women's Empowerment in Pakistan provides an overview of the legal and practical changes which have been introduced to improve the deteriorating condition of women in Pakistan. It presents a critical analysis of the continuous and increasing misinterpretations of the principles of religion through legal acceptance while discussing laws that were amended and have an effect on women's lives, including the Criminal Procedure Code 1898, the Pakistan Penal Code 1860, and introduction of the death penalty for gang-rape.
Women in Legal Profession - Notable Names
Other notable names include the following legal professionals and we will add more to their profiles with dedicated pages as more information is received for each.
Salma Sobhan  - One of the first female lawyers in Pakistan in 1959.
Rabia Qari - First female barrister in Lahore, Pakistan. She was also the first female to serve as the President of the Lahore High Court Bar Association (LHCBA). 
Khalida Rashid Khan (1969) - First female judge in Pakistan upon her appointment as a Judge of the Superior Judiciary of Pakistan in 1974.
Surraiya Ahmed Pai - First female magistrate in Karachi, Sindh Province, Pakistan
Majida Rizvi - First female appointed as a Judge of the High Court of Pakistan in 1994
Noor Naz Agha - First female lawyer to hold an elective office of a bar council in Pakistan by  becoming the Vice-Chairperson of the Sindh Bar Council in 2005. She also became the first female member of the Judicial Commission of Pakistan in 2017.
Asma Jahangir - First female lawyer to serve as the President of the Supreme Court Bar Association of Pakistan from 2010-2012.
Ashraf Jehan - First female appointed as a Judge of the Federal Shari'at Court in Pakistan in 2013.
Suman Kumari - First Hindu female to become a civil judge in Pakistan in 2019.
Saima Anwar -  First female to practice law in the Swat Valley of Northern Pakistan in 2015.
Jalila Haider - First female lawyer from the Hazara community of Balochistan in 2010.
Shazia Mehrab - First female lawyer in Gwadar, Balochistan Province, Pakistan in 2019.
Amna Zamir Khan - First female judge in Gilgit-Baltistan in 2017.
Nazish Maryam - First female judge in Gilgit-Baltistan, Pakistan, in 2018.
Tahira Safdar - First female to become a chief justice in Pakistan upon her appointment as Chief Justice of the Balochistan High Court in 2018. She was also the first female appointed as a civil judge in Balochistan (1982).
Women in Legal Profession - High Courts of Pakistan, their Benches & Supreme Court Of Pakistan
There are five High Courts of Pakistan in each province of the country and one Supreme Court of Pakistan. The High Courts and their benches are as follows:

Benches-Bahawalpur, Multan, Rawalpindi

Benches Abbottabad, Mingora, Dera Ismail Khan, Bannu
Sindh High Court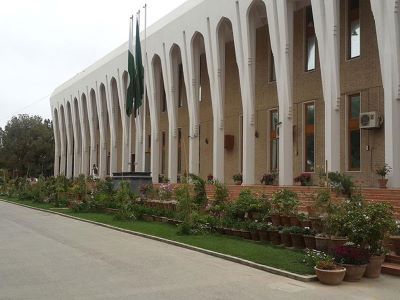 Balochistan High Court
Lahore High Court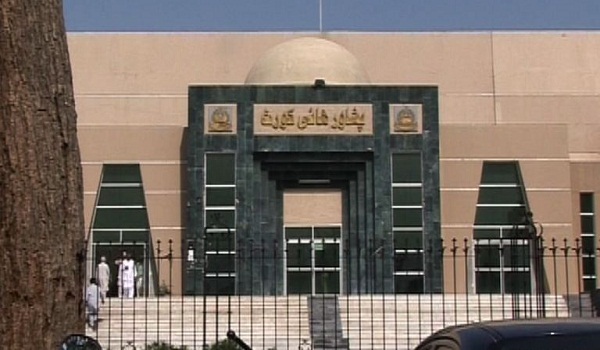 Peshawar High Court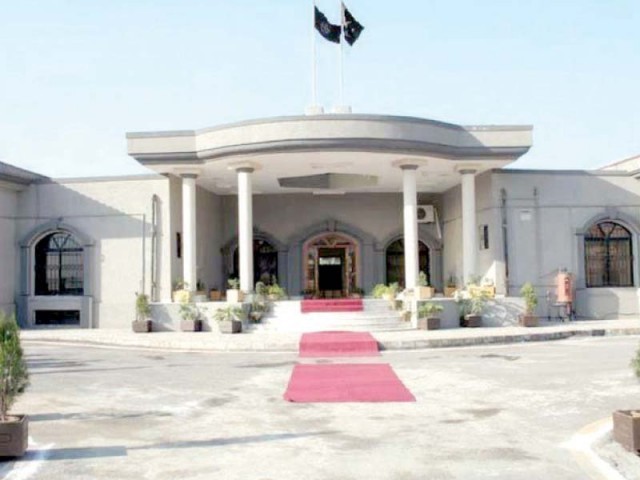 Islamabad High Court
Supreme Court of Pakistan
Women in Legal Profession - Education & Skill Sets required
For legal professionals, the required education for enrolment with the Bar Council of each province, is a post-graduate Degree from a reputable Law College affiliated with the University. As Pakistan follows the English Legal System, a number of Pakistanis opt for Bar-at-Law and return from UK as Barristers. The LL.B degree program is a 5-year academic program. LL.B stands for Legum Law Baccalaureate or simply Bachelor of Laws, though it is a post-graduate degree with 5 years of college after school.
The career demands dedication and nerves and a constant penchant for knowledge to keep abreast with the latest laws and regulations and the interpretation thereof for the cases in hand. The intricate world of legal knowledge and applications is no field for the faint of heart. Nevertheless, there are hundreds of ladies in the profession and doing well despite all the challenges.

Probably not known to many - the first lady to be enrolled with the Supreme Court, in the Indo-Pak  sub-continent and maybe the whole of Asia, is from Pakistan. She was enrolled in 1966 as an Advocate of the Supreme Court of Pakistan.

Women in Legal Profession - Pupillage with Seniors
The successful degree holders are required to go into pupillage with a senior and appear along with him/her for a specified number of cases. The details are submitted with the Bar Council of the Province concerned, where the interview/viva is conducted and the candidate is either accepted as a member or requested to improve on their practitioners' skills.

In Sindh there is Karachi Bar Association for the Lower Courts and Sindh Bar Council enrolment for the High Court practice. Similarly for other provinces i.e., Baluchistan, Punjab and NWFP and the major cities therein, the relevant governing bodies are responsible for enrolments.
For Supreme Court practice enrolment with Pakistan Bar Council is required.
Women in Legal Profession- Fields of Expertise
The fields of expertise for women in this profession are not limited - though with certain personal preferences - as we find that one of the finest and senior most criminal and constitutional practitioners of the country, was a female.
Corporate law and related matters are also one of the most opted fields. Family law is another favored field. Although the option to have an independent practice as against a position as an Associate rests entirely on the concerned person, most of the women counsels join larger firms as associates.
---
Women in Legal Profession