Legal Structure of your Business

Legal Structure and its importance
Legal Structure of Your Business has to be well thought out.
One of the first steps in establishing any business whether home-based or office set-up, factory or display center, is deciding which type of business entity you will set up. This provides a solid foundation for you to develop your business.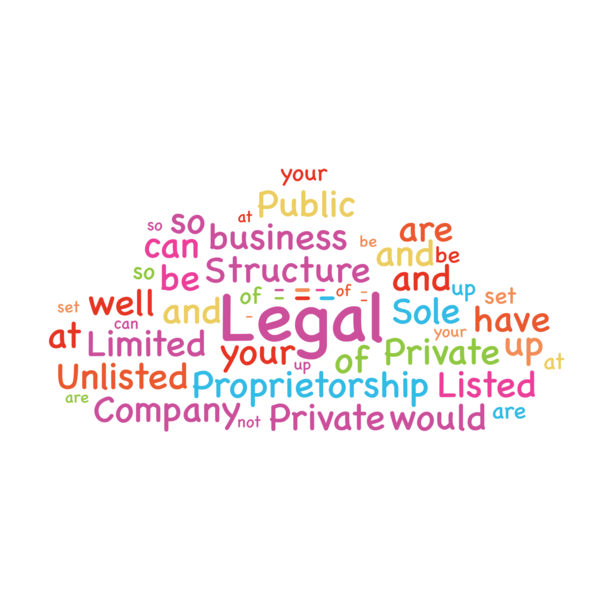 Legal Structure - Main Categories
There are several different categories of business entities, and each one has distinctive positive and negative points. Decide well ... know what your resources are at the moment and how you intend to use them for your business. This choice will decide your legal responsibilities and have an effect on your taxes and the personal property you own.
Women usually have limited resources and many responsibilities, including looking after the house and the kids. Their well-being and education mainly rests on women. So decide keeping all aspects in mind.
There are three main categories under which businesses are registered in Pakistan:
Private Limited Company - Private and Public - Unlisted and Listed
To learn more about each type and how to set up your business under the same click on the relevant link above. Also remember that you can start as a sole proprietorship and convert it to a partnership and then to a private limited company should you so require at any point in the life of your business. However with each change you would need to follow with changes as per the legal requirements as you will learn under the relevant head. You would also need to change your bank account type and open new accounts under the new type of structure.
Private limited companies can be 'public limited unlisted' as well. However, when you decide to get your company listed on the stock exchange you would be going to the category 'public limited listed' companies. In this way you can raise capital from general public also by floating shares of your company. The regulatory requirements increase tremendously and you would require to abide by the Listed Companies Regulations as well. Reviwe the requirements on the reelvant regulatory authority. For Private Limited Companies go to the website of Securities and Exchange Commission of Pakistan (SECP).
In any case it is good to have the roadmap for your short term and long term plans by first understanding what would be the best and simplest option of a corporate structure as you start setting up your business.
Remember that you must have some sort of a structure because without a proper structure you would not be a legal entity and only be a hobby and would lose out on many opportunities.
These opportunities can be getting a loan from the bank, raising investment in equity, being able to bid for tenders, participating in trade delegations, getting business from large corporations that can only deal with a business entity and so on and so forth. In short you will not be in main stream business and at the risk of not being taken seriously.

Legal structures