Nisha Lawn
Nisha Lawn - Unstitched, Ready to Wear and Luxury Collections
Nisha lawn fabric and prints are sold in collections ranging from unstitched, ready to wear and luxury collections. They also have a collection with modern and fusion line.  Nisha Lawn fabric and prints have a class of its own. From subtle pastel prints to rich and bright colors...it makes its presence felt as a show-stealer.

Nisha Lawn - Fine Fabric with vibrant colors
Made from the finest cotton and other materials, this brand is making its mark among the top few lines of lawn prints in the country. Vibrant designs splashed over soft bases give the prints a unique elegance that is the hallmark of this brand. The softer muted colors range soothe the eyes in the hot summer weather. Embroidered fabric for elegant party wear is another addition to the luxurious printed line. 
Colors range from grey, white, ferozi, lemon green, yellow, pink, purple, orange, black, blue, beige, brown, maroon, mustard, navy, red  and off-white. Styles include digital printed lawn & printed blended chiffon.

Nisha Lawn - Ready to Wear
Ready to wear collection is made with classic printed stitched jacquard shirts from latest one piece ready to wear Eid ul Azha collection by Nishat Linen with Pearl Detailing on Neckline. Other outfits have embroidered stitched yarn dyed shirt from latest one piece ready to wear Eid ul Azha collection with Band Neckline with Slit.
Nisha Lawn - Freedom to Buy Collection
This range offers the option to design your own dress with scintillating printed unstitched three piece fabric from Freedom to Buy Summer collection in lawn, voil and cambric fabrics with printed voil duppatta, printed lawn shirts and dyed cambric shalwar/trouser.
Nisha Lawn - Luxury Collection
Luxury Collection has the usual poetic names under various heads such as From the Closet - Baad-e-Naseem, Fit To Wear with names like Baran, Riwayat, Misal-e-Saya. There is Ready to Stitch, pair of pants and  To Wrap Up.
Nisha Lawn - Fit to Wear Collection
An amazing range of luxury formal collection with Printed Embroidered Stitched Formal Lawn Shirt, Gota Line Yoke, Round Keyhole Neckline & Gharara from latest Summer luxury collection by Nishat Linen. There are angrakha styles with Classic formal white dyed embroidered shirt from latest Summer luxury collection by Nishat Linen with zari line shirt, band and placket detailing and organza embroidery insertion on sleeves and back.
Nisha Lawn - Fusion Styles
Well designed with high quality fabric make an ideal summer wardrobe for the stylish. Colorful digital printed embroidered stitched in micro modal fabric stitched as tunic from latest Summer fusion collection range by Nishat Linen are not only fine material but also have stylish designs. Micro Modal Extra Bold Tropical Leaves Print with Drawstring Detailing on Waist.
Nisha Lawn - Jalabiyas Styles
Nisha Lawns also offers abayas under the collection called Jalabiya Collection. These are printed with round neck with slit and gathers at waist, embroidered and stitched Jalabiya in vibrant colors for the latest Eid collection by Nishat Linen to make you look modest yet trendy. Jalabiyas with printed dupatta and printed, embroidered stitched jalabiyas add to choices in styles.
Nisha Lawn - Lowers
There is a vast collection of pants, shalwar and pants in lawn, cambric, lycra, polyester, spandex and jacquard.
Nisha Lawn - Other Collections
Nisha Lawn offers fabrics and pret collections for women, men and kids. They also offer premium collection of Home Linen as well.
Nisha Lawn - Online stores
Nisha Lawn is sold at Nishat Stores at various locations and is available online as well. Some of the pieces from each collection are shown below.

Nisha Lawn - Unstitched and Ready to Wear Collections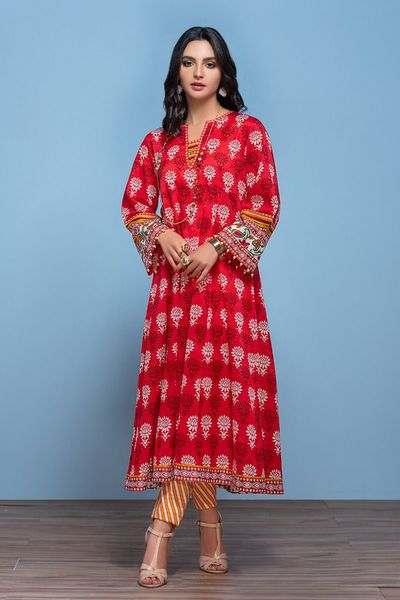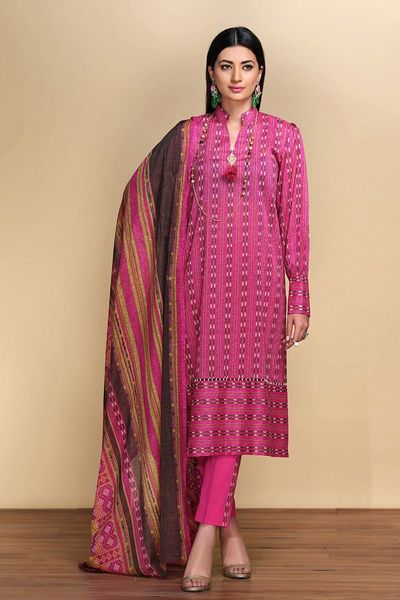 Nisha Lawn -  Digital Printed Lawn and Digital Printed Blended Chiffon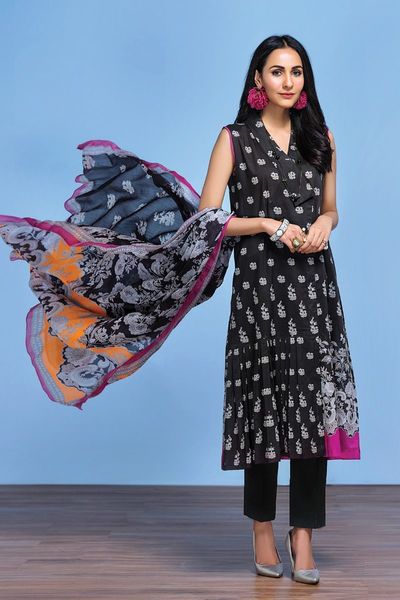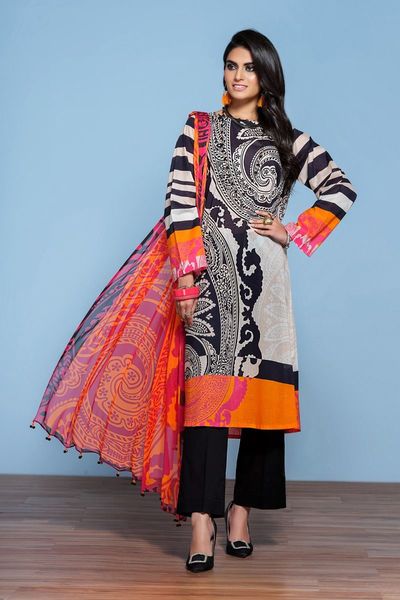 Nisha Lawn - Fusion Styles
Nisha Lawn - Fit to Wear Collection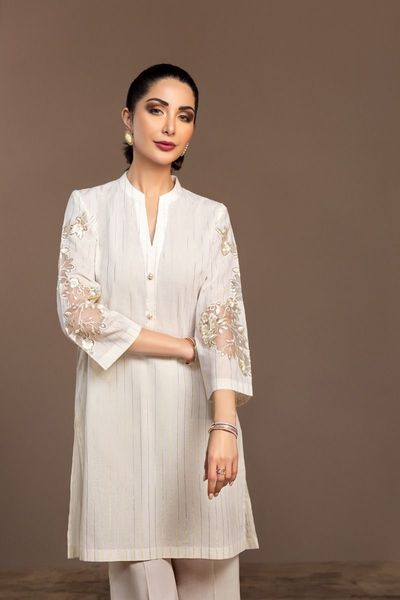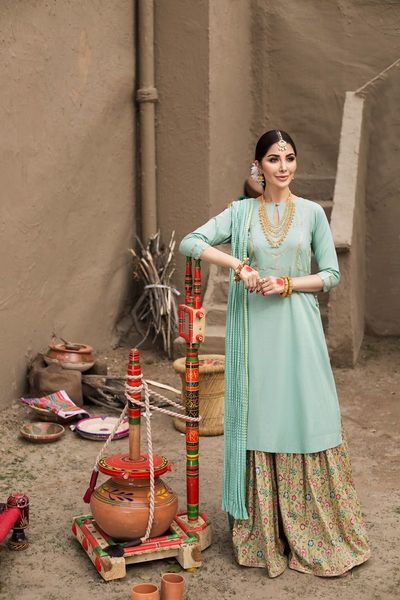 Nisha Lawn - Jalabiyas Styles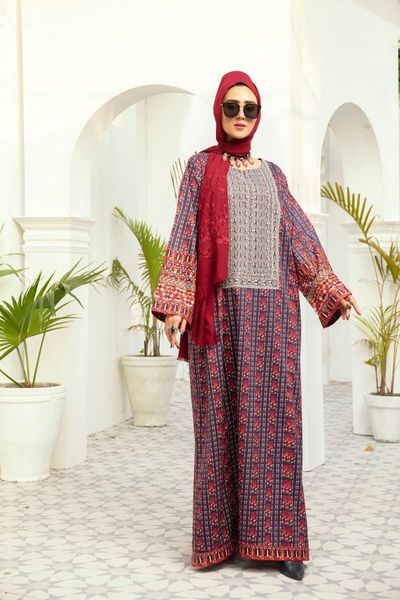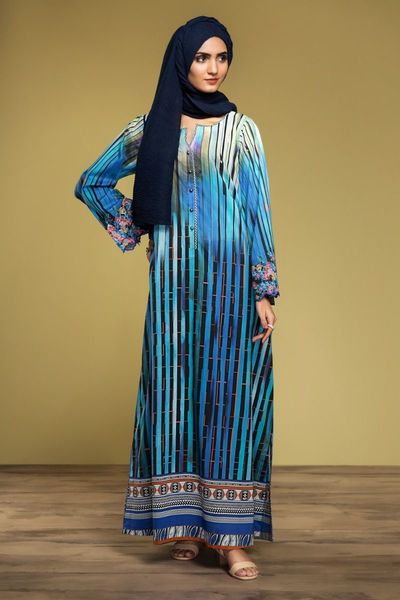 Nisha Lawn - Lowers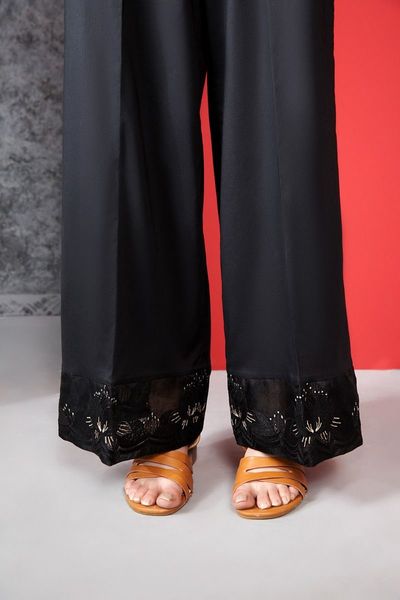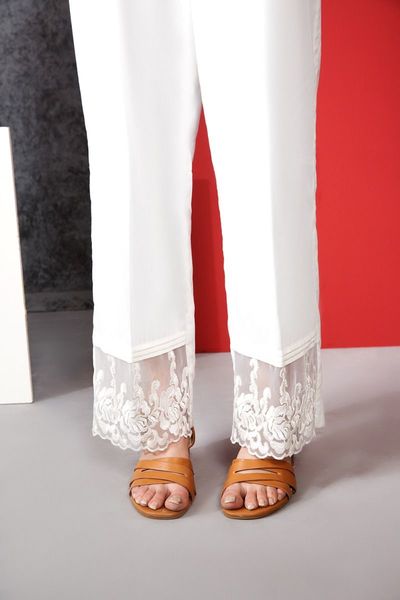 ---
Nisha Lawn