Khaadi Lawn
Khaadi Lawn - Fabric, Prints and Home Textile
Khaadi Lawn is one of the most popular and fast expanding brands that has stores in all the major cities of Pakistan. Veering from the usual export-oriented mindset to achieve volumes, the sponsors decided to tap the local market which turned out to be a fabulous decision as the brand captured a favorite niche for all women -   unstitched and ready to wear outfits. Starting from an outlet on ZamZama - the fashion street of Karachi - the brand started with lawn fabric and added cotton and formal wear and now also Khaadi Home for home textile and décor.
Khaadi Lawn - Unstitched and Pret Collections
The collections comprise of fabrics i.e. Lawn. Brosha, Jacquard, Schiffli, Dobby and Slub.
Unstitched fabric in gorgeous colors and prints can be stitched to ones own styles and patterns. 

Pret - Ready to Wear collection has kurta with pants called kurta pajama embellished pret. Solid embroidered Kurta in red on jacquard fabric has contemporary styles.
Kurta pants in beige on cambric has printed kurta tops. Kurta in yellow is on broshia fabric with kalis and full sleeves and a round neckline.
Designs with stylized print, embroidery on border, chest and sleeves give a stylish look.
Unstitched Collection has vibrant and soft pastel colors in blue, green, teal, off white, coral and reds. Fabrics include printed lawn, embroidered organza patti,  printed chiffon dupattas, printed lawn dupattas, dyed cambric pants, printed dobby, jacquard shirts, embroidered sleeves and gold jacquard patti and plain lawn shalwar.
Khaadi Lawn - Chapter 2 Collection
Chapter 2 Collection of Khaadi offers natural fabric for tops, tunics, lowers and kurtas. handwoven stylish pret collection is in various basic and soft colors. Red and Gold is a red kurta with gold zari on handwoven cotton fabric worked with discontinuous supplementary weft and pinstripes gives the style a classic look.
Other outfits are styled with sleeveless paneled top with interestingly unique placement of fabric gives it a modern look. Handwoven off white and green equidistant stripes with lilac self-finished edge of  fabric which keeps it from unraveling and fraying.
Styles sporting black embroidered Kurta on handwoven cotton fabric with white pinstripes in the background give it a festive look especially with the dull gold embroidered pattern on the neckline, sleeves and back.
Beautiful kurtas in soft pink and gold made with handwoven fabric with a round hemline and band collar in a composition of  dashes as supplementary weft and gold stripes.
Khaadi Lawn - Online Store
Khaadi has established outlets all over the country in all the major cities. They also have a comprehensive and all inclusive Online Store that can be accessed from the link.
Khaadi lawn - Unstitched Collection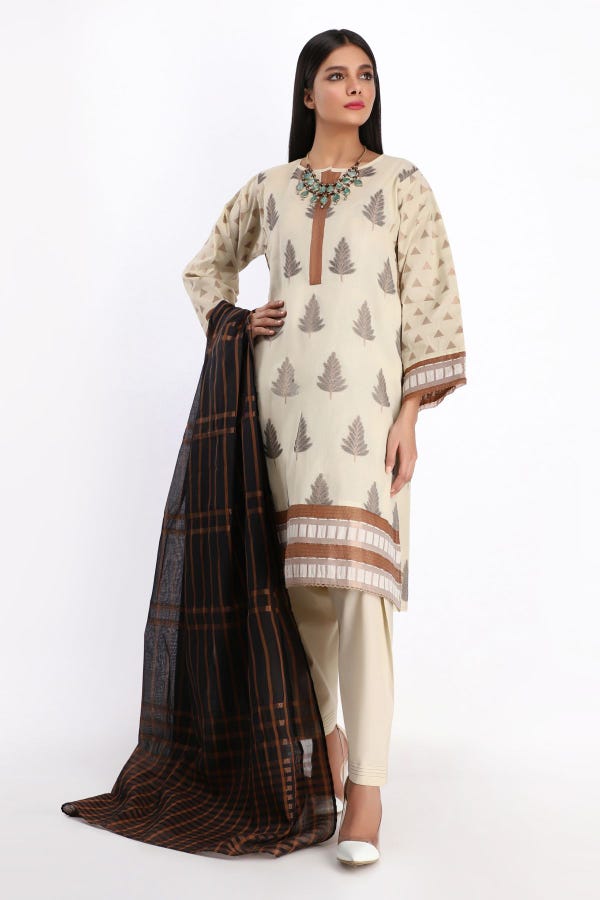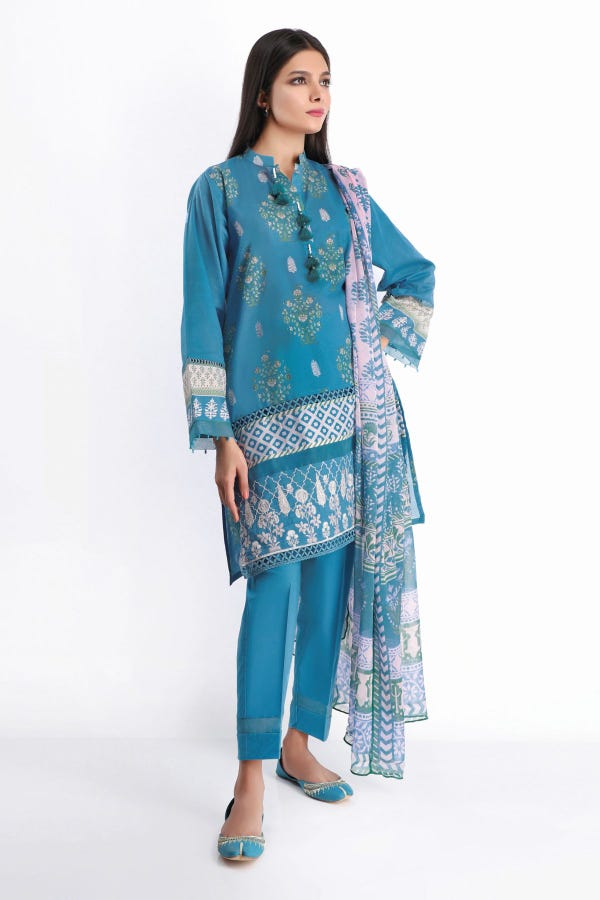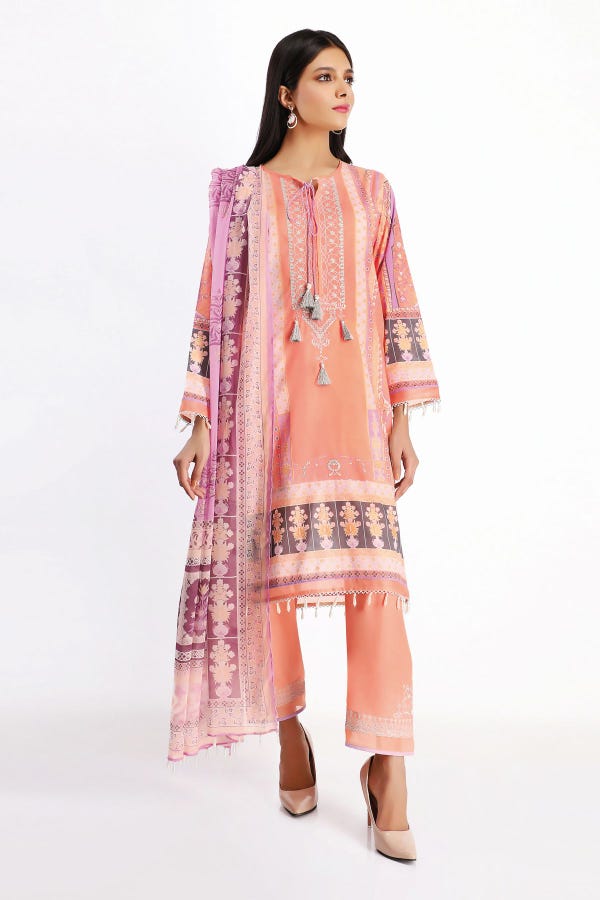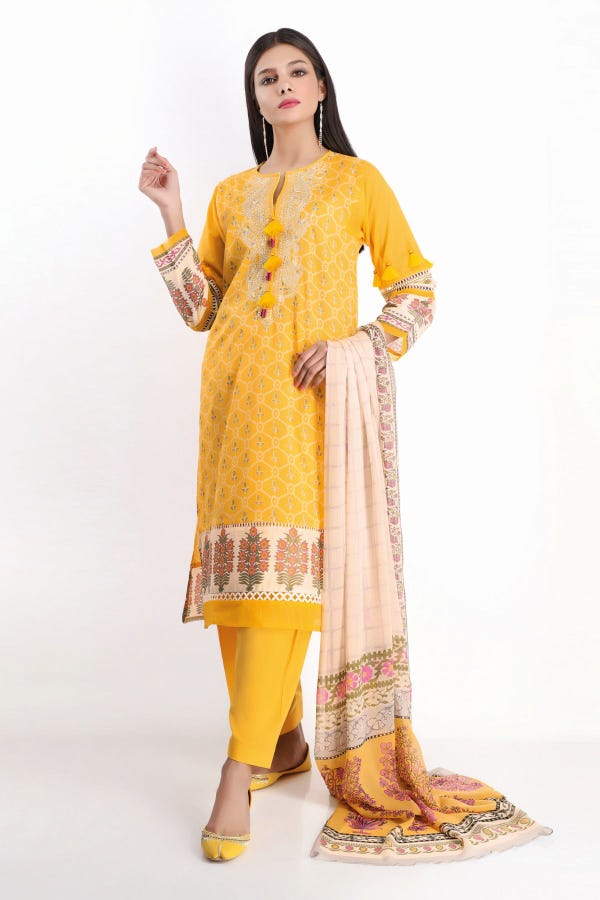 Khaadi Lawn - Pret - Ready to Wear Collection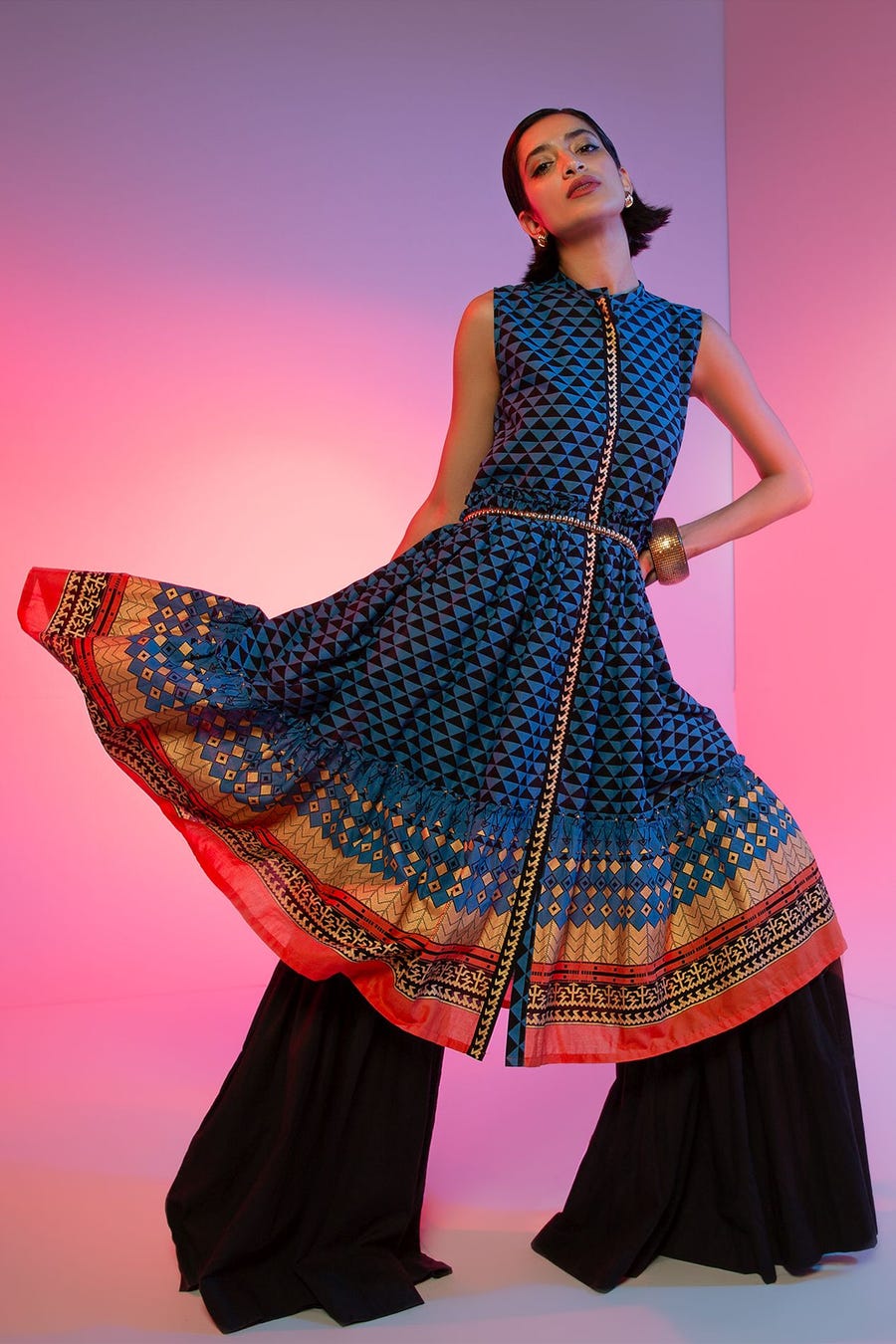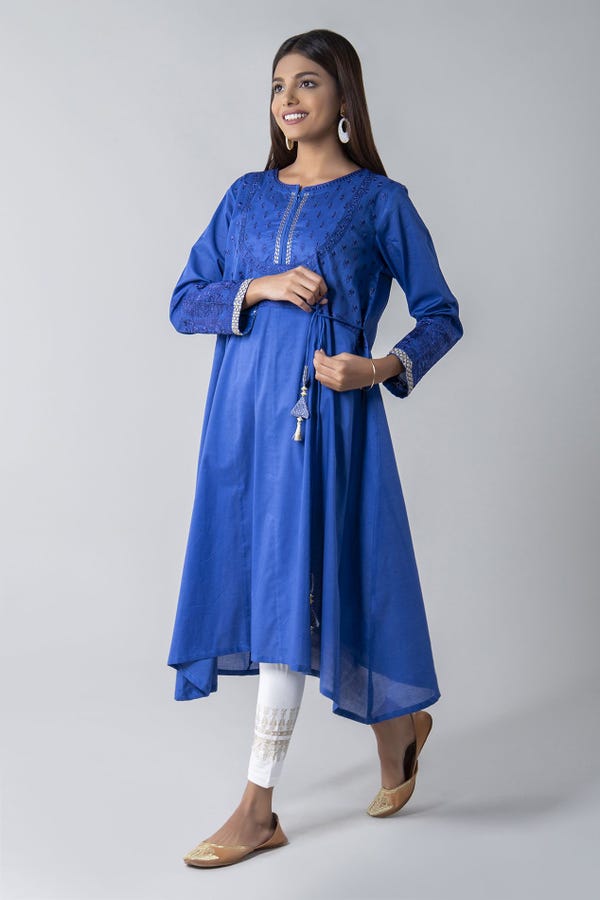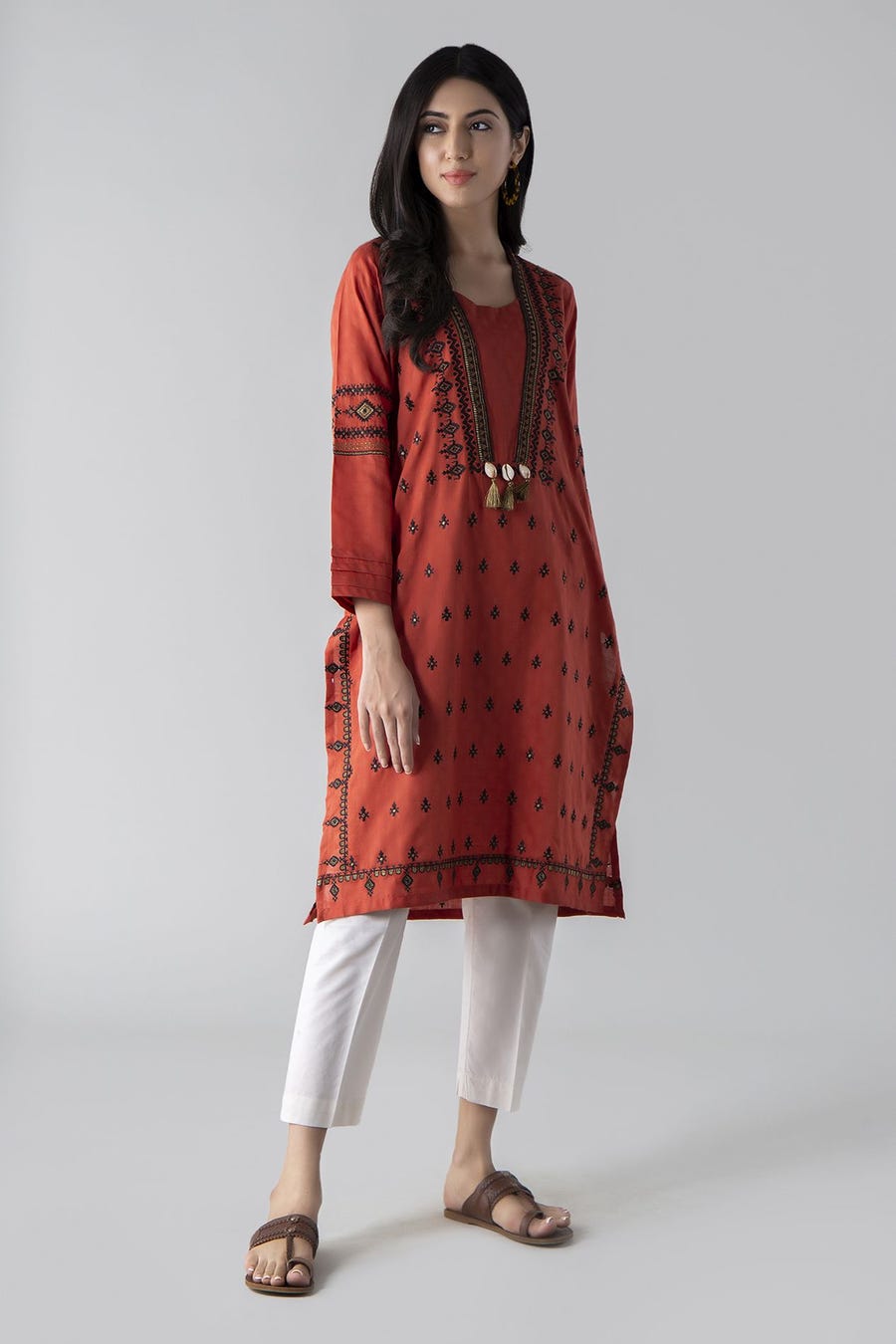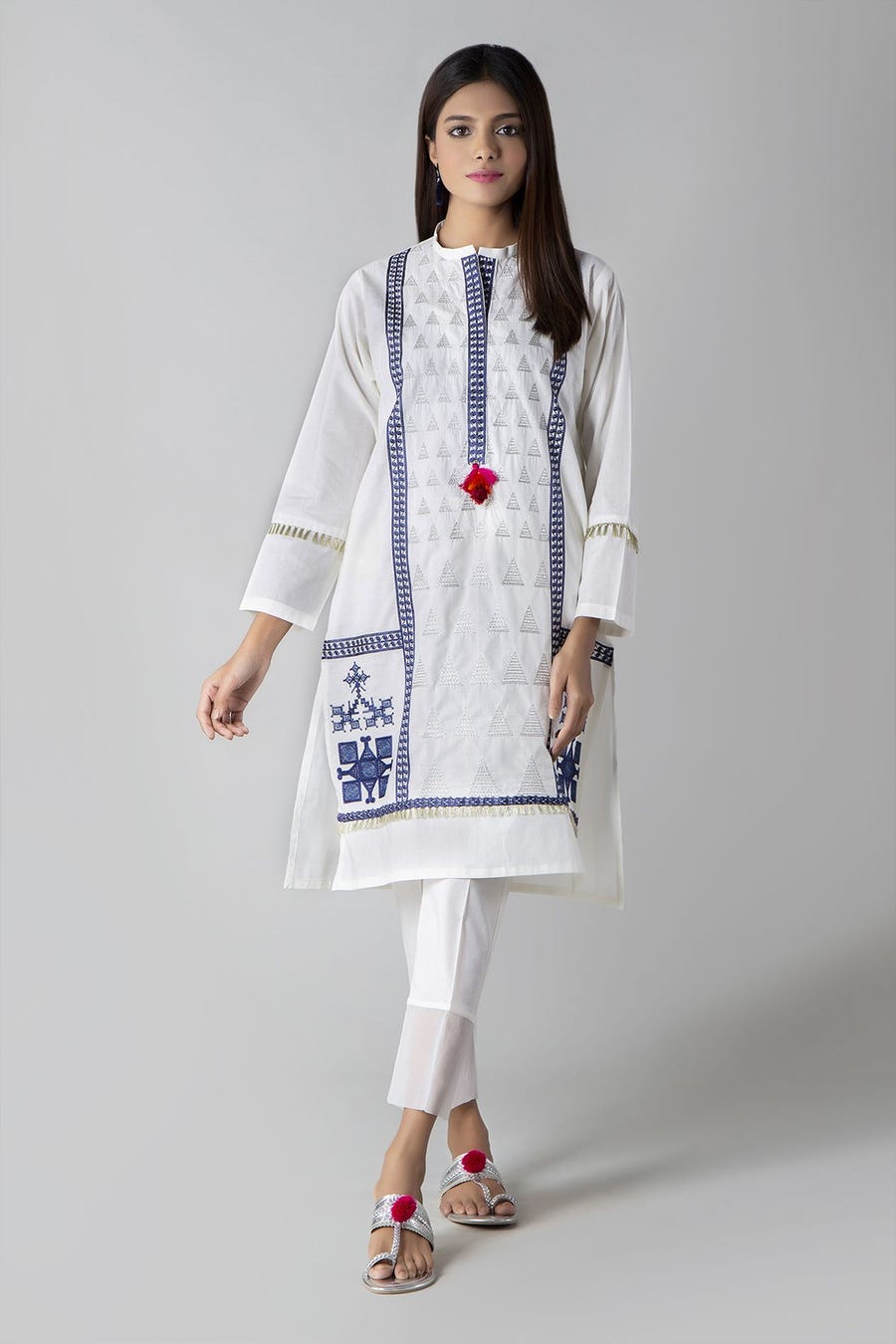 Khaadi Lawn Chapter 2 Collection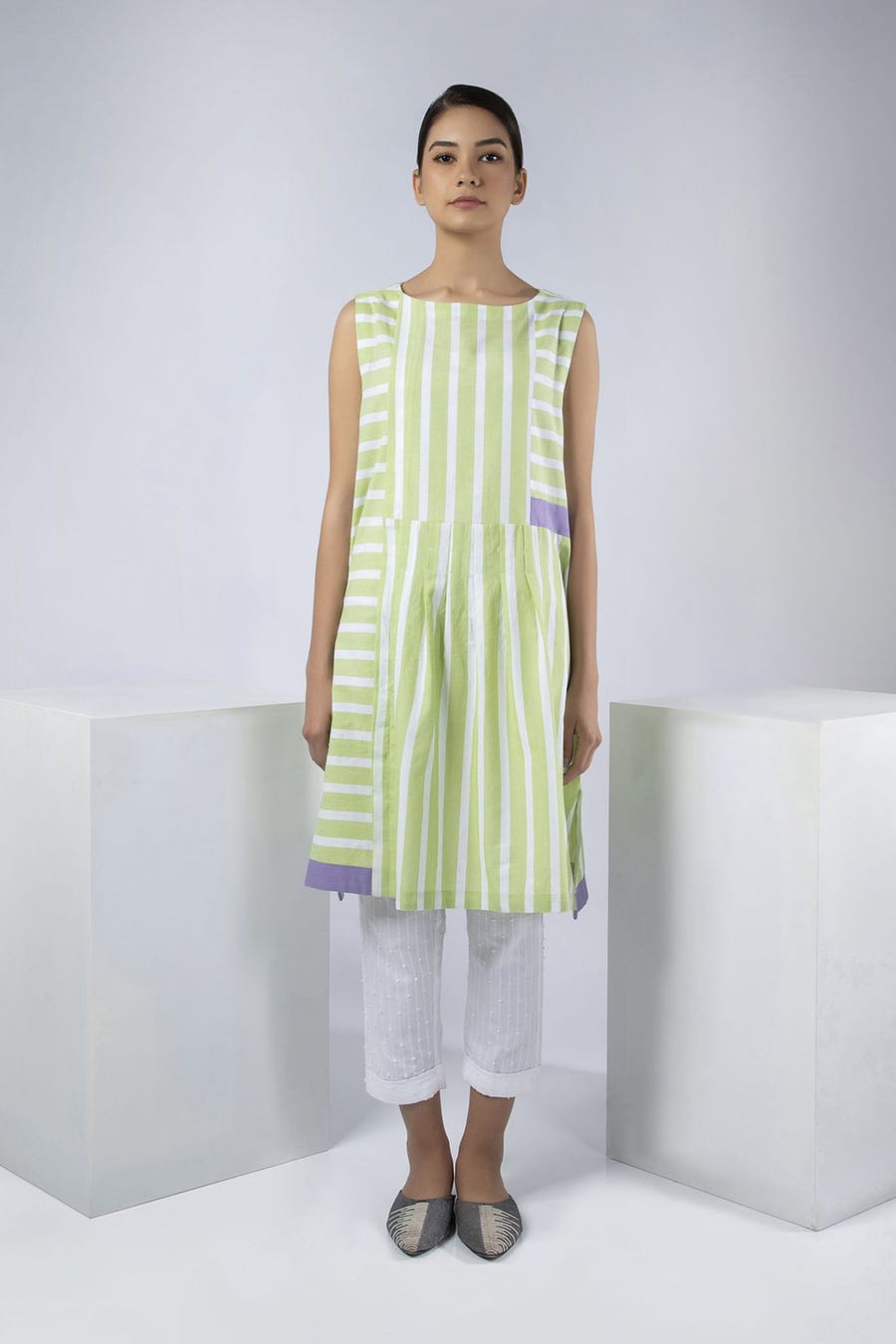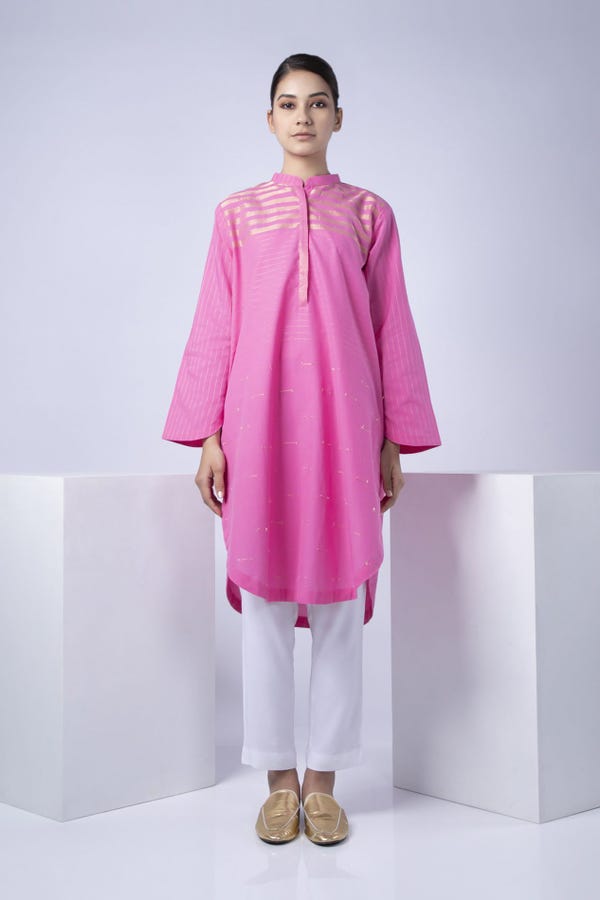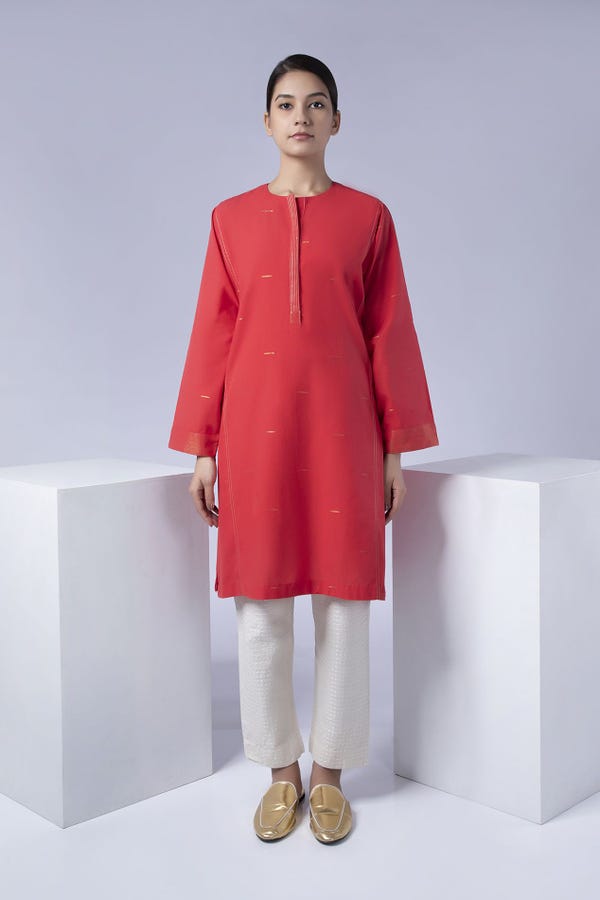 ---
Khaadi Lawn