Bridalwear and Trousseau Collection

Bridalwear and Trousseau Collection are truly works of art in Pakistan. Many women start designing bridal wear from the house. Replicating traditional designs in golden thread work - all hand made - they produce that special outfit for the wedding day and for the banquet by the groom's side - known as Valima - the two special days of wedding celebrations.
The colors in vogue for bridalwear for the wedding day are various shades of red with contrast of orange, maroon, purple and any other that the designer finds right ... On the second day of the wedding is the Valima day, the colors are more in pastel shades like light jade, light turquoise, light blue with green borders...and the fantasy goes on.
All these outfits are embroidered by hand with dabka, salma, sitara (sequins) colored thread and kalabatoon (golden/silver thread). These clothes are reminiscent of the Moghul era when the kings and queens of India wore heavily embroidered dresses made from real gold and silver threads.
There are some designers who have truly established themselves as the 'brand leaders' in bridal wear. Many male designers have also started to make bridal clothes as this is one of the most lucrative trades that women pursue. Each suit or 'jora' costs anywhere from Rupees 200,000 to Rupees 500,000 and more depending on the buying capacity of the families.
The dresses for the two main events i.e. the wedding (Shaadi) and the Valima are made by the groom's side.
Wedding Days - The Festivities
A typical wedding in Pakistan is at least a four day event and sometimes five days.

The first day starts with the Milad followed by Mayoon when the bride wears yellow clothes and is massaged with Ubtan a yellow mud like herbal substance. The family enjoys with songs and dances. Mehndi is applied on the hands and feet. The brides Mehndi is very elaborately designed on her hands, forearms and feet.

Mehndi Designs for Hands - Palms and Back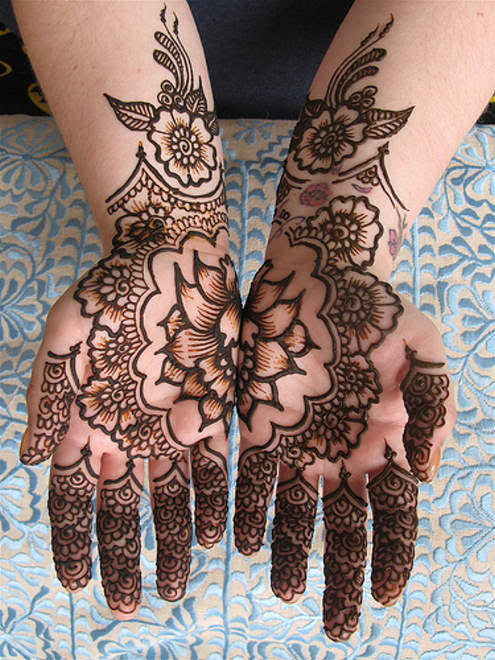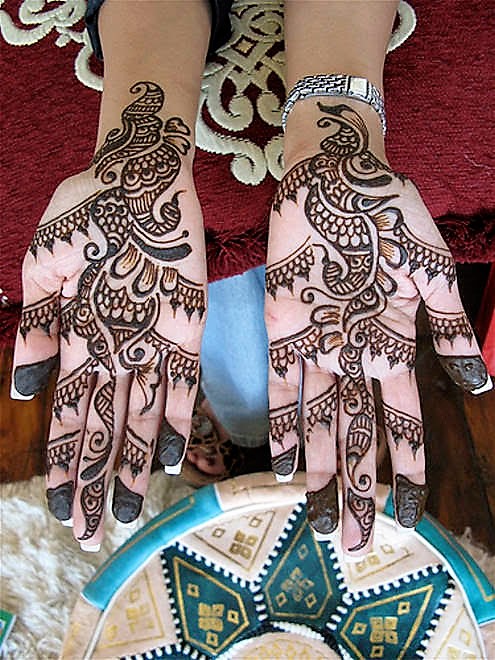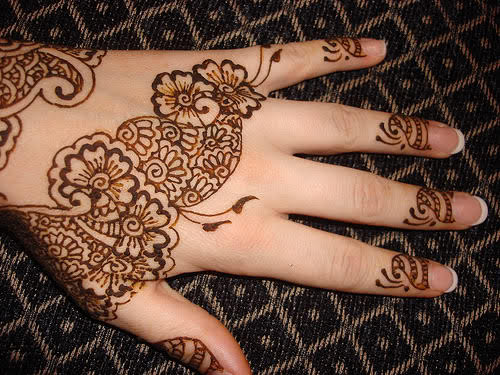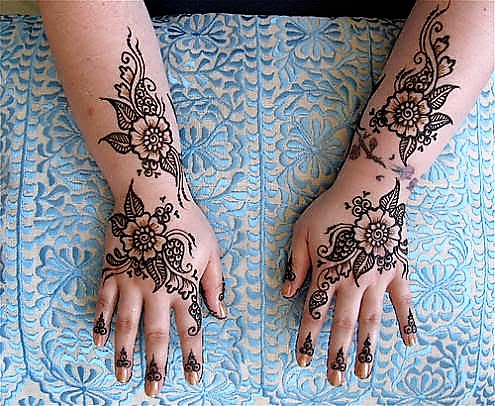 Mehndi for Feet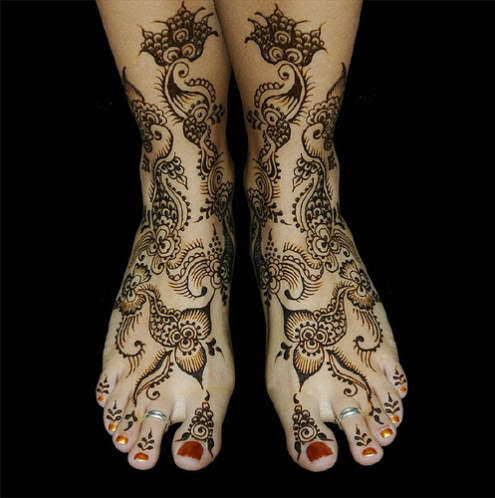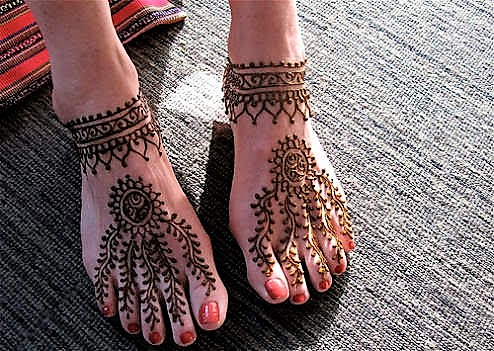 The second day is the Mehndi day, the family of the bridegroom bring all the dresses and jewelry that the bride is to wear on the main days. Sometimes the same day or the next day the bride's family takes the outfits for the groom along with other gifts for the groom as well as his immediate family member, to the groom's house. This is called bari.
The third day is the wedding day and the fourth Valima which is hosted by the groom's side.
Weddings are really a lot of fun for the immediate family and close friends. There are songs and dances and merriment all around for days on end. These days there are very good wedding planners who do up the wedding areas beautifully. Each set gets better than the last one.
For more on beautiful traditional suits and saris in Banarsi silk go to ...
Banarsi - Sarees, Suits, Silk
Home
»
Apparel
» Bridalwear