Banarsi Fabric
Banarsi Fabric for formal and festive wear
Banarsi fabric as sarees, suits and silk fabric is one of the most traditional materials used for bridal and party wear clothes. Sarees of this material have been worn by the beautiful women of the Indo-Pak region since centuries. Originating from Varanasi, also called Banaras, in India, the craft has been carried to Pakistan by the artisans that migrated here and continues to be identified as such.
From product development including designing to the final garment, each step is taken with meticulous care to maintain the regal beuty of this fabulous fabric.
Banarsi Fabric - Sarees and their types
There are many types of Banarsi sarees, from brocade to silk to organza. The main types can be divided in four categories i.e. georgette, shattir, pure silk (katan) and organza (kora). While georgette sarees made from fine nylon material are used more in contemporary styles. Shattir is the base fabric which is used for making simple sarees. Pure Silk or Katan is the pure silk that is woven into sarees. organza is the brocade fabric used for making Banarsi sarees with silver thread and silk as warp and weft.
Sarees are further categorized based on designs as well. The age old traditional names are tanchoi, jangla, cutwork, tissue and butidaar. The designs are developed for various styles and patterns.
Initially it was woven with real gold thread called zari. The artisans that designed the floral motifs as well as the full 'palloo' of the Saree have command over intricate design development as well as color combination.
Made for the Nawab Begums, Maharanis, the royalty and the nobility all wore Sarees and lehngas at all special occasions, made of this regal fabric made from zari and resham.

Banarsi Fabric - Sarees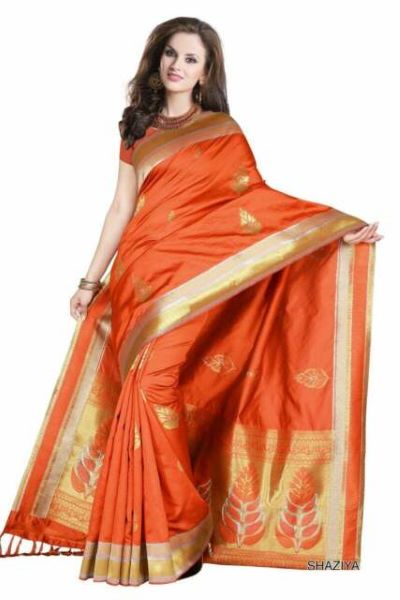 Banarsi Orange Gold saree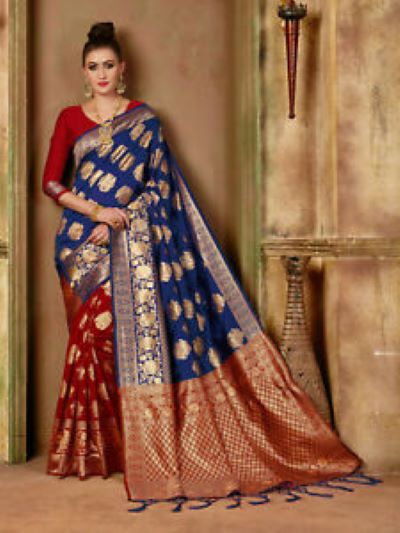 Banarsi-blue-red-gold-saree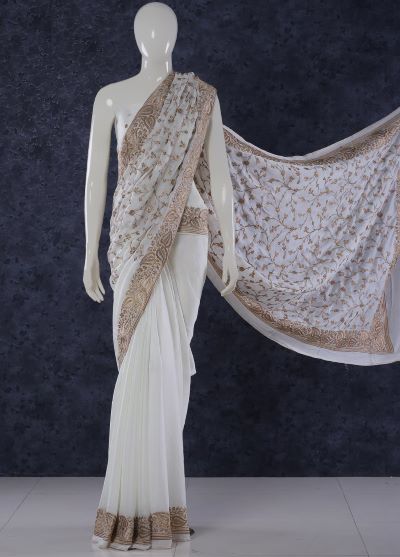 White Gold saree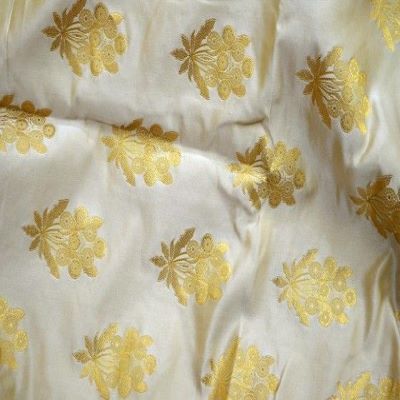 Ivory Gold Brocade saree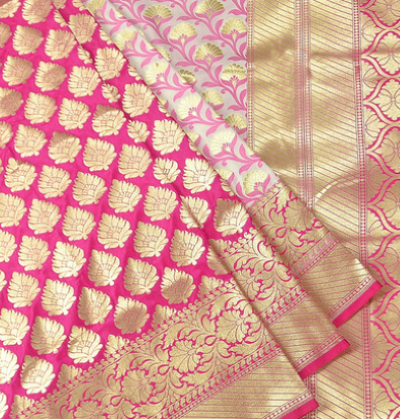 Katan Magenta Gold saree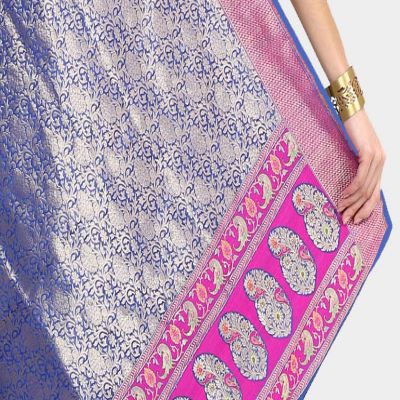 Banarasi-Paisley Silk saree
Banarsi Fabric - Suits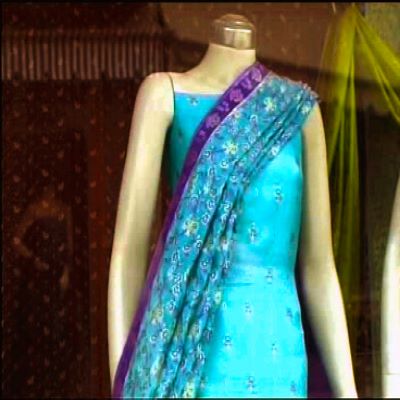 Banarsi Blue Navy Suit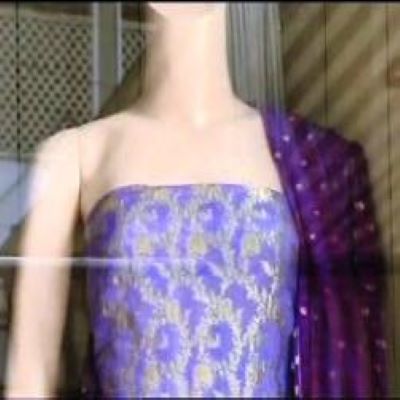 Banarsi Purple Silver Suit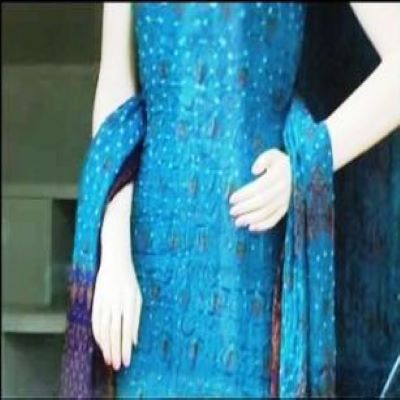 Banarsi Tie and Dye Suit
Banarsi Fabric - how it is made
Pure Silk Thread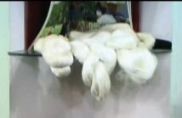 Pure Silk Thread
Traditionally the fabric is made from pure silk thread. However, due to its high cost there are some variants such as polyester fiber that have replaced the traditional silk thread. Nevertheless, old artisans still use silk thread and despite being costlier, the demand for banarsi silk has always been high.
Pure Silk Thread Wash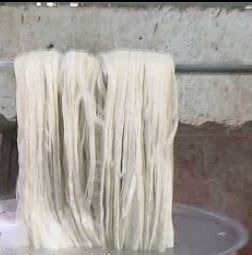 Pure Silk Thread Wash
Pure silk thread imported in loops as shown above is then washed in large vats to clean the fiber of any impurities.
Thread Detangled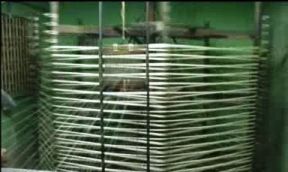 Thread Detangled
Once washed and dried, the thread is then placed on the de-tangling machine to have long smooth lengths to be rewound on spools. These spools are packaged 
Silk Thread on Spools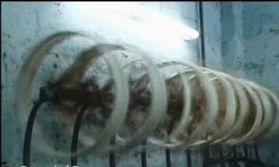 Silk Thread on spools
The detangled fiber is then rewound on spools for better management and ease of movement.
Weaving of Fabric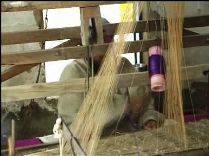 Weaving of Fabric
Banarsi fabric is woven on hand looms made out of wood. This is a traditional way of weaving this fabric. Along with silk fiber motifs are added with Zari thread which has many colors as well as gold and silver.
Woven Fabric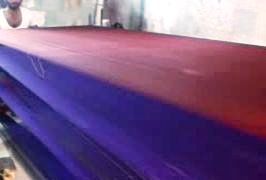 Woven Fabric
Woven fabric is in lengths with repeated designs. the lengths are then cut into Sarees or suit pieces according to the design and specifications.
Cropping Thread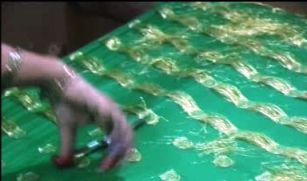 Cropping Thread
Most of the finishing work is done in the houses of the weavers where women give full help in clipping away the extra material.
---
Banarsi Fabric