Zenub Babar Butt - Nur Organic Studio
by Zainab Nasir
(Karachi)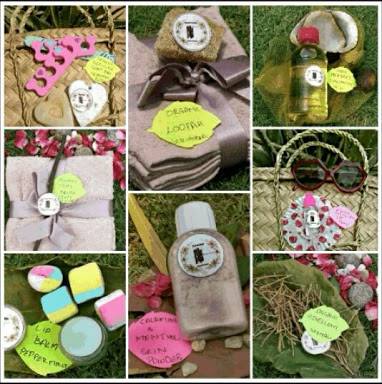 Organic Skincare Products by Nur Organic Studio
Nur Organic Studio offers organic beauty and spa products that are 100% eco-friendly hand crafted with botanical and homeopathic principles to produce a wide range of cold pressed oils, scrubs, candles and handwash.

Venture: Nur Organic Studio
Owner: Zenub Babur Butt
Location: Karachi, Pakistan


Organic Products by Nur Organic Studio - Interview
Q. What drives you?
A. The compassion of my late grandmother (dado) Mrs.Perveen Yunus who passed away three years back and the passion of my daughter Nur Ali, who is 10 years old.
Q. How did you get here?
A. My dado has been an avid user of herbal ingredients, I remember her using a tomato peel as a facial toner and aloevera as a moisturiser and so on so forth. She tried, tested and created many herbal remedies and happily shared them with every one. I was close to her, so got to know all her magic potions.
Q. How long have you been here?
A. It was hard to get over dado's demise, I wasn't too keen to pursue my regular 9 to 5 job and didn't do anything for a year. One day my daughter came to me and said that she wanted to pay tribute to "Bari Nano" (my dado) and we should carry forward her legacy of herbal creations. I didn't give her much ear but one day she made scrubs, candles and hand wash as eid gifts for friends and family last year on her own and it struck me that she was very serious about it.
So finally I agreed upon it and she created the logo and design etc and in February 2017 Nur Organic Studio was up and running.
Q. Biggest achievement in professional journey?
A. So far we are just a 5 month old startup and we have been featured on print, electronic media and also on the radio. People appreciate our products in humbling reviews and many event managers offer us to exhibit in their exhibitions every month. We were able to mark our niche instantly as certified seller on 'sheops' too. Having said that for me my biggest achievement is the persistence and faith in my young daughter that I see to be able to become an entrepreneur at this young age. She has been bullied by older professional aunties but she never gives up.
Q. Current projects and future plans?
A. For now I'm happy to collaborate with two very young makeup artists from Karachi who are in their early twenties and building their solo runs. I'm happy to help them and my daughter to build a SkinCare-MakeUp TeamUps in their MasterClass.
Q. A word of advice?
A. Something my dado always used to tell me, "Never think about what others think about you, stay focused on your goals."