The Trendy Trinkets by Rekha
by Zainab Nasir
(Karachi)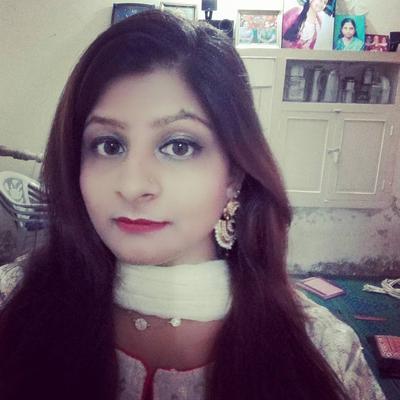 Rekha of Umerkot
Your city: Karachi

What drives you?(What makes you so passionate about your work)
Like every young male/female, I always wanted to do something on my own and I wanted to be known as a strong, independent and successful person. Hence my passion about my making an identity for myself made me work hard discover what I really want to do and how I want myself to be known. I have always been passionate about fashion, beauty, arts and design that reflect our culture as well as latest trends. Soon, I figured out that I can sell traditional yet modern jewelry and clutches; it was a huge untapped market.

How did you get here and how long have you been in this profession (or been doing what you do)?
After completing my bachelors in Fine Arts, I continued my work on miniature paintings. After sometime, I started getting more interested towards fashion accessories. It has been almost 1 year, since I started my venture and set up a Facebook page for selling out. People liked my stuff and started buying it… feels really good when somebody appreciates your work.

What has been your vision and what do you most love about your work?
My vision is to be known as a diversified artist who supplies classy jewelry, clutches, bags and other accessories with a cultural essence.

What do you think is your biggest achievement throughout your professional journey?
To be very honest, I think that overcoming my fear of failure has been my biggest achievements. If you trust yourself enough you can achieve anything.

What are your current projects and what do you plan on doing in the near future?
Currently I am participating in Elan "Women of Talent Festival" where I will be displaying a mix of jewelry as well as clutches. I am participating in "Colors of Pakistan Spring" where I will be promoting homemade items that depict Sindhi culture. I trace my background to interior Sindh and want the world to witness its raw beauty and exquisite colors.

A word of advice you would like to pass on to other women struggling with their startups?
Believe in yourself, and get started. You will reach your destination if not right now maybe later, but you must take that first step!