The tale of Soveyba Tayyab and her beloved Paper Scraper!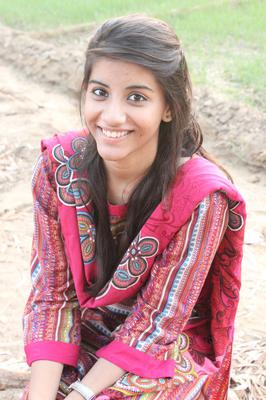 A tale of a young entrepreneur Soveyba Tayyab and her beloved venture Paper Scraper.

Venture: Paper Scraper
Owner: Soveyba Tayyab
Location: Karachi, Pakistan

A tale of Soveyba Tayyab and her beloved Paper Scraper
Q. Tell us a bit about your venture, what drives you?
A. Paper Scraper is a small business started from scratch at home and by a single hand behind making it what it is today. Basically we deal in making personalized hand crafted cards, bookmarks, gift boxes, files, souvenir boxes, props, goodie bags, party decoration and everything that involves paper. To give people's feelings and emotions a definite physical form, we design cards and other simplistic, artistic little things that reflect their emotions.
Q. How long have you been in this business?
A. I started Paper Scraper at a young age alongside my studies, it was difficult to manage at the start. I started Paper Scraper few years ago on 1 June, 2012. It has been quite a journey of ups and downs but it has been a great experience since I put my heart and soul into creating this tiny workshop of emotions as I like to call it.
Q. What has been your vision and what do you most love about your job?
A. As a child, I had always preferred handmade cards rather than the printed press ones. I wanted to start something that was personally close to my heart. Putting emotions into cards is what I always wanted to do. It tells the other person how much effort and detail has been put into something as little as a card for them. I also felt the need to bring back the trend of exchanging cards on different occasions. Reading a letter or reading a card stirs up all kinds of emotions inside you instead of text messages or e-mails. I understand that there are people who need help with putting their emotions into a card in a creative manner. I wanted to help them. I would be a typical person to say I did not do it for the money. The money is good; earning a few extra bucks every month is good. However, what was more rewarding was the fact that strangers relied on me and they always love what I create for them. I keep the prices very reasonable, I want people to buy and cherish those special moments in their life. Bringing a smile on someone's face makes my day.  All this emotional attachment led me to open up Paper Scraper and I started from cards expanding it into many other handcrafted goodies.
Q. What do you think is your biggest achievement throughout your professional journey?
A. Still waiting for one, but I think my biggest achievement would be participating at the Annual Crafters Expo 2013. It was the biggest step I have ever taken. I feel like it was my biggest achievement to be a part of something as big as the expo at such a young age. But then again Paper Scraper has a long way to go.
Q. What are your current projects and what will you be doing in the near future?
A. Currently I am working on a project that will be all set to put into action in the coming year. A sneak peek would be Paper Mache will be used to create more magic at Paper Scraper.
Q. A word of advice you would like to pass on to women professionals who wish to pursue same career as you?
A. All I would like to say is women can do wonders if they believe in themselves and start doing just what they believe in. A little patience would be required but at the end it will turn into an amazing journey, and one day you would turn back to look at it and cherish every step on the way.
Check her beautiful products and connect with Soveyba Tayyab's venture Paper Scraper on
Facebook