Tasnuta Alam (Spectacular Pakistan)
by Faiza Sherjeel
(Lahore, Pakistan)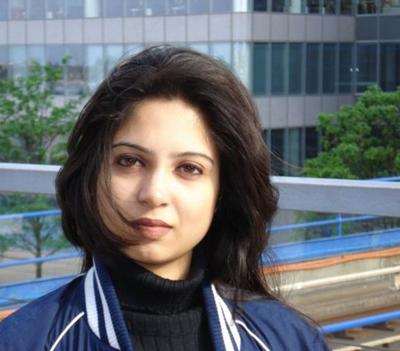 Tasnuta Alam from Bangladesh
Spectacular Pakistan: An International Sugar Art Collaboration hosted by Faiza Sherjeel

Event: Spectacular Pakistan
Participant: Tasnuta Alam from Bangladesh
Location: Global


Tasnuta Alam from Bangladesh - Interview
My Name is Tasnuta Alam, I am the oldest child in my family. I am Bangladeshi, currently I am living Aberdeen city in the UK which is north east coast of Scotland. I am married and I have a lovely 6 years old boy, we are three in the Family with my husband. I had a professional accountant background with UK qualifications before switch over as a cake artist.
I am making cakes from secondary school inspired by my mum. I always wanted to be a Chartered Accountant, it was my only dream from University. When I came to UK, sometimes I used to make cakes for my friends and family and loved to do new designs.One day a friend of mine encouraged me to participate in a local cake competition and I achieved First position. From that time my journey began as a Cake Artist.
My interests are to create/modelling figurines and sculpting. I have achieved Bronze in Cake International Birmingham 2017, and also won Gold in CPC cake competition in the United Kingdom. And also participated in lots of cake collaborations from 2017. Recently I have completed "Masters of Cake Decorating" in 2017 from PME LONDON which covered Sugar paste, Sugar flower and Royal icing. My interview and cakes have been featured in UK, USA and Bangladeshi few websites and also published in UK Cake Decorating and Sugar Craft Magazine issue in April 2018.
My entry for Spectecular Pakistan:
My inspiration is Wasim Akram. He is a former Pakistani first-class cricketer, cricket commentator and television personality. He is acknowledged as one of the greatest bowlers of all time. He is my inspiration for this piece.
This is my page link on
Facebook