Sibgha Vaqar
by Zainab Nasir
(Karachi)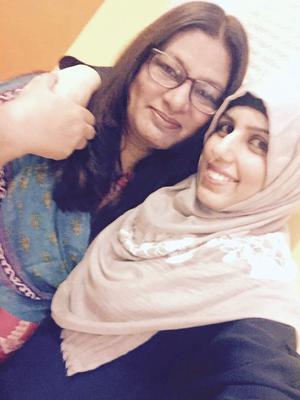 Sibgha Vaqar - Passionate Painter

Your city: Lahore
What drives you? (What makes you so passionate about your work)

The canvas. When I see a white canvas it just gives me energy to pick up my brushes and color it up with my imagination. The obsession of creating something new every day has always been my driving force. The curiosity of how something will look when I finally step back from my easel keeps me going till the end.

How did you get here and how long have you been in this profession (or been doing what you do)?

I always considered myself the most uncreative and sterile person. I looked at artists with awe and felt amazed by their creativity. Never thought I could be handling the brush one day. Took some inspirations from here and there and made some home projects. Some give aways, kids paintings etc. To my surprise I got an overwhelming response from people around me. My husband and friends were very encouraging and they pushed me that I should do more and take this up professionally. Amber was one of those people. It's only been a few months since we've started this combined endeavour but Alhumdulillah the response has been enormous.

What has been your vision and what do you most love about your work?

As I said, its been only a few months since we've started sharing our cup of tea but we see us going a long way from here. We'll be moving into wood works and other home décor handmade items inshAllah. To bring innovation and a new touch to the field of handmade arts and crafts. I love how every time I make something its NEW. Even if I'm making same thing for two clients there will always be some difference in them. Sometimes I do that intentionally but mostly it just happens naturally. One piece of art cannot be reproduced exactly the same again.

What do you think is your biggest achievement throughout your professional journey?

I won't say there has been any major achievement but we've only travelled a few months. a happy client is always a big achievement.

What are your current projects and what do you plan on doing in the near future?

We're doing commissioned work for now but also keep pushing our limits and make art entirely out of our imaginations. Trying new techniques of modern art.

A word of advice you would like to pass on to other women struggling with their start-ups?

DON'T GIVE UP. Use up all the negative energy around u and make something beautiful from it! Don't let anyone ever dull your sparkle!