Saima Khan
by Zeenat Umer
(Lahore)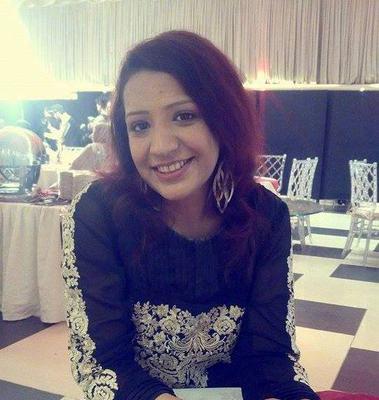 Saima Khan

Samia Khan
CEO- Annie Rafael Digital Marketing Agency- http://annierafael.com/
Co-Founder, Marketing and Sales Head- Auto X Pakistan (http://autox.pk ) and
Stationery X Pakistan (http://stationeryx.pk/ )

Your city: Islamabad, Pakistan

What drives you?

Inspiriting Brands and turning it into Icons. I did my Msc. in Business Psychology from QAU. Later on, I became a Growth Engineer having Diplomas and Certifications in these fields:

1. Digital Marketing and Strategy
2. Business Innovation
3. Graphics Design
4. Web Engineering
5. Photography and Videography and much more.

How did you get here and how long have you been in this profession (or been doing what you do)?

I have been serving in this field since past 6-years and the secret of my success is constant learning. I am passionate about learning. When I feel like I need to master a particular skill, I search for the best professionals in the market and make them my personal coach. I do not believe in class room learning. For Example, when I opted for Photography I searched for THE BEST in Islamabad. For that, I chose the Nikon Expert- Sir Nadeem Zulfiqar as my coach who mentored me with much love and dedication.

Similarly, I chose Sir Haris Khan Ghori who mentored me via Skype for more than 8- months to complete my Diploma in Digital Marketing and Strategy and Business Innovation from Karachi. During my struggle, I relied on local internet and you know how good it is, but my passion for learning overcame all the obstacles in my life.

What has been your vision and what do you most love about your work?

My vision is to serve this world- to make it a better place to live in and to spread love among people for technology via technology and my upcoming product I.A. will serve my vision.
Turning Impossible into Possible is what I love most about my work. I always wanted to seek training in sales but when Auto X and Stationery X made me Head of Sales and Marketing, I took it as a challenge- another chance to explore myself via practical learning. Recently, I run a campaign of $1 for Auto X which gave us 14-16 sales that day and it was an awesome experience when I shared it with my team. The ROI is amazing, the team is amazed and so am I.

What do you think is your biggest achievement throughout your professional journey?

The biggest achievement so far is to work indirectly with Ali Baba Group, we launched UC Browser via twitter and made it a trend for a day so far.

What are your current projects and what do you plan on doing in the near future?

With Auto X and Stationery X, we are about to launch two more sister companies. My solo flight consists of an app that will connect people (I am not able to tell you the name of the project for now).

A word of advice you would like to pass on to other women struggling with their start-ups?
Be your best critic and learn to make your life better through the storms you experience in your life.