Rhianydd Webb (Spectacular Pakistan)
by Faiza Sherjeel
(Lahore, Pakistan)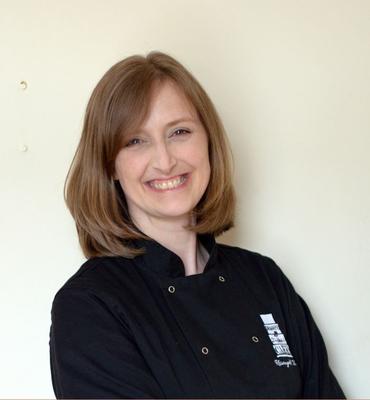 Rhiannydd Webb from USA-Owner of Dragons and Daffodils Cakes
Spectacular Pakistan: An International Sugar Art Collaboration hosted by Faiza Sherjeel

Event: Spectacular Pakistan
Participant: Rhianydd Webb from USA
Venture: Dragons and Daffodils Cakes
Location: Global


Rhianydd Webb from USA - Interview
Rhianydd Webb, a Mum from South Wales UK, trained in music then learnt cake decorating from books. She set up Dragons & Daffodils Cakes in July 1999 then later studied at College before teaching regular classes in Rhondda Cynon Taff and all over the UK including the Renshaw Academy. She is an accredited demonstrator for the British Sugarcraft Guild, a sugarcraft Judge for Cake International and regularly writes magazine tutorials.
Her achievements include 3000 wedding cakes; NIACE Tutor Award; Runner-up at the Baking Industry Awards; Best in class at the Welsh National Baking Exhibition; Six gold medals and best in class at cake international; Golds, silver and best in class at Salon Culinaire and three solo features for Cake International. She has appeared on and created cakes for television.
Rhianydd now concentrates on teaching and occasional cake commissions that inspire her love for anything woodland and whimsical.
My inspiration is Mr Abdul Sattar Edhi 28 February 1928 – 8 July 2016. He was a Pakistani philanthropist and humanitarian who founded the Edhi Foundation, Homeless shelters, animal shelters, orphanages and homeless shelters in Pakistan. He is known as Angel of Mercy and is considered one of the Greatest humanitarians.
My piece was created using Saracino modelling chocolate and pasta model and painted with Saracino colours. It is 15 inches tall.
Connect with Rhianydd Webb's venture Dragons and Daffodils Cakes on
Facebook
or
Instagram
or
Twitter
and on
the Website