Promotional Goods by Artsea
by Zeenat Umer
(Karachi)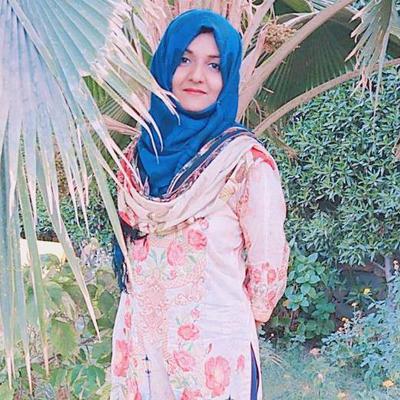 Safa Siddique-Owner of Artsea
Artsea is a venture that designs promotional goods, scrapbooks, explosion boxes and various products that are hugely admired by customers all over Pakistan. The team creates ideas on paper, from paper once they have a theme.

Venture: Artsea
Owners: Safa Siddique Khan
Location: Karachi, Pakistan


Promotional Goods by Artsea-Interview
Q. What drives you?
A. The punchline that everyone deserves a freedom of expression and their loved ones deserve to be felt special. Every time I bag an order I let my customers have full freedom with the theme, the colours and the certain elements which will describe them well. As a designer, I take in their requirements and shape them with great devotion and time.
Q. How did you get here and how long have you been in this profession?
A. I haven't been long in this profession, it's been less than a year. My first order was a small explosion box from a group of friends to a friend, my partner/customer representative pushed me to do it and I did it exceptionally well. This gave us the idea of creating a page on Instagram and boosting our product. As a result, we got an order for a scrapbook, unique in its own way. It became the second major product of Artsea. With time I got command over my skills and I turned the handmade scrapbooks into digitally designed canvases.
Q. What has been your vision and what do you most love about your work?
A. I really enjoy describing people with symbols, colours and characters. My work basically adds definition to the subject's personality traits as described by their loved ones, I enjoy creating this connection with my design skills.
Q. What do you think is your biggest achievement throughout your professional journey?
A. I haven't hit the market on a large scale yet, I have a rather small startup that is still progressing. However, it feels amazing not having a single unhappy customer. People settle for the basic because the nature of it intrigues them, but I always tend to give them more of me in my products and more of them in what they want.
Q. What are your current projects and what do you plan on doing in the near future?
A. Artsea focuses on explosion boxes and scrapbooks, however, we have also designed promotional giveaways for start-ups and companies, for instance notebooks, mugs, keychains, customized invites etc. We will continue to do so with more upgradation in design and quality. Inn sha'Allah!
Q. A word of advice you would like to pass on to other women struggling with their start-ups?
A. Take it slow, don't push it and don't rush into something beyond your skills. Challenging yourself is good, but not at the cost of your customer's dissatisfaction with your work. Know your limits and give it your best. Be honest, that's very important.
Connect with Artsea on
Facebook