Pakistan Sugar Art Collaboration
by Faiza Sherjeel
(Lahore, Pakistan)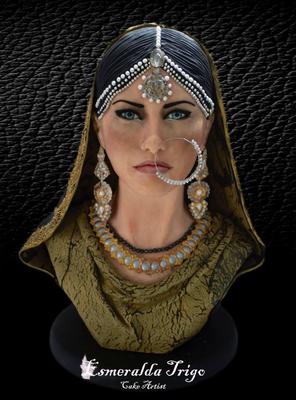 Pakistani Bride by Esmeraldo Trigo from Spain
Spectacular Pakistan: International Sugar Art Collaboration by Faiza Sharjeel

I am Faiza Sherjeel, Sugar Artist and Instructor, based in Lahore Pakistan. It is may passion to work with every edible medium available. I love to try new techniques and to turn my passion into an artistic form. I have twice won first position in Cake Decorating Competitions. Once in Wilton Cake Decorating Competition Doha, Qatar and then Autism Sweets Competition. I have participated in many international collaborations but this is the first time I hosted a Collaboration.

I proudly present to you the Spectacular Pakistan: An International Sugar Art Collaboration. Famous and super talented sugar artists from all over the world participated and created such marvelous sugar pieces depicting Pakistani Culture, people, colors, national symbols, etc. Their hard work, dedication and love is shown in their art. I highly appreciate their selfless efforts.