Paintings by Ghanashah's Art
by Zeenat Umer
(Lahore)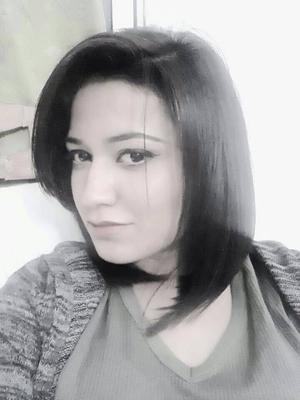 Ghanashah Aslam-Owner of Ghanasha's Art
Ghanasha's Art is an artists venture offering home decor paintings in oil and water color.

Venture: Ghanashah's Art
Owners: Ghanashah Aslam-Owner of Ghanashah Art
Location: Karachi, Pakistan


Paintings by Ghanashah's Art-Interview
Ghanashah Aslam of Ghanashah's Art
KARACHI
Q. What drives you?
A. As an artist or as a human we just love the sense of control and focus, so when I paint it's like the best form of meditation for me. Sounds a bit dramatic, but it is like that. And this is what keeps bringing me back to my canvas. From the time when I was 8 or 9 I guess I have loved art and the feeling has not escaped me, till date. I am still as excited when I see art supplies as I was back then.
Q. How did you get here and how long have you been in this profession?
A. It's been almost three years that I'm in this profession (which is selling paintings and making art affordable for my fellow countrymen). I initially sold my paintings at a very low price, having sold some of my works for as low as 500PKR I must say I am doing exceptionally well now Alhumdulillah.
Q. What has been your vision and what do you most love about your work?
A. Well, I am still trying to figure that out. And what I love about my work is that I LOVE MY WORK. A lot. Usually, work for people is something which makes them feel exhausted at the end of the day, but what I do has been very relaxing for me. I do not have to think about it so much, and that's the best part of any job. When it does not worry you in any way and you never feel like running away from it.
Q. What do you think is your biggest achievement throughout your professional journey?
A. My best achievement so far is that I'm able to help people now a bit as well, especially girls who are younger than me. I have started teaching painting free of cost to those girls who cannot afford to spend money on arts, or whose parents aren't willing to send them to art institutes because they think it's just a waste of time and money. I understand what they go through since my own father is a strong believer of that too. It used to bother me a lot when I was younger, but now I am doing well and that is all that matters.
Q. What are your current projects and what do you plan on doing in the near future?
A. I am currently working on some, and right now I'm doing my masters in media studies, so after I am done with that In sha'Allah, I'll do something in the field of arts and continue my passion further professionally.
Q. A word of advice you would like to pass on to other women struggling with their start-ups?
A. This is a very common line we all hear but on a very serious note, just keep doing what your heart craves for. No matter how unsupportive your families and friends are, because when we do something we love, the first thing we get is criticism. Which we later find out was a good part, because it makes you stronger only, and that's what you need to survive: A strong mind.
Connect with Ghanasha's Art on
Facebook