Organic Beauty Products By Qubbles
by Zeenat Umer
(zeenumer@gmail.com)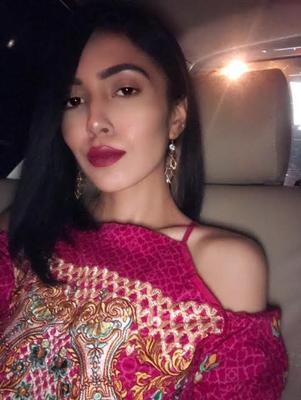 Qirtas Siddiqui-Owner of Qubbles Bath and Body
Qubbles Bath and Body is a venture offering organic beauty products ranging from make-up, bath and body in a variety of organic and natural product range for all ages and skin types.

Venture: Qubbles Bath and Body
Owner: Qirtas Siddiqui - Owner of Qubbles Bath and Body
Location: Karachi, Pakistan


Organic Products by Qubbles Bath and Body-Interview
Q. What drives you?
A. One of my greatest passions is helping others, since I was 16, I always tried to help everyone out there. As I grew older, that habit grew and the desire to help others as well. I like helping people find solutions that meet their specific needs. This is one of the most important things which changed the whole game. I wanted to help women, I wanted them to be independent, strong and a confident souls.
Q. How did you get here and how long have you been in this profession?
A. Apart from the event management and being a marketer in past, the first thing I started independently was blogging & being a makeup-artist, I always helped women to pick up the best stuff for themselves and posted beauty tips, remedies and trends. The one thing I noticed in my blogging & makeup journey of 1.5 years - 90% of WOMEN FEEL PRETTIER & MORE CONFIDENT IN MAKEUP rather than being comfortable in their own skin.
Q. What has been your vision and what do you most love about your work?
A. I really wanted to change this, apart from being a MUA (make-up artist) myself, I wanted every woman to feel beautiful despite hiding the beautiful flaws. Yes beautiful flaws. I desperately wanted to change CHEMICALS with NATURAL. That day I started planning to open up a venture 'QUBBLES BATH & BODY' which will be based on 100% organic products for skin care so women can flaunt & feel beautiful naturally, not with their second skin makeup.
Q. What do you think is your biggest achievement throughout your professional journey?
A. To be honest, I started with zero hope of progressing & hitting market on a large scale. I wasn't sure if my followers will really appreciate or put their faith & trust in my products after using tons of products in the past, not getting an answer to their skin problems.
The biggest achievement was, results. Yes, when my beautiful clients (Men & Women both) started achieving clearer skin & it was healing. Their skin problems were diminishing. Nothing could make me happier than getting wonderful feedbacks, AlhumdoLillah.
Q. What are your current projects and what do you plan on doing in the near future?
A. I would keep my future projects a bit low-key, they'll pop up like a surprise, just as Qubbles Bath & Body did. Haha
Q. A word of advice you would like to pass on to other women struggling with their start-ups?
A. The one and only advice I give each and every one is show honesty towards your work. Remember to help poor, no matter how little you've or if you've a lot. You'll be shocked how Almighty will make ways out for you, if you help his underprivileged people. Success will be right there in your hands.
Connect with Qubbles on
Facebook