Noor Jehan Arif
by Zainab Nasir
(Karachi)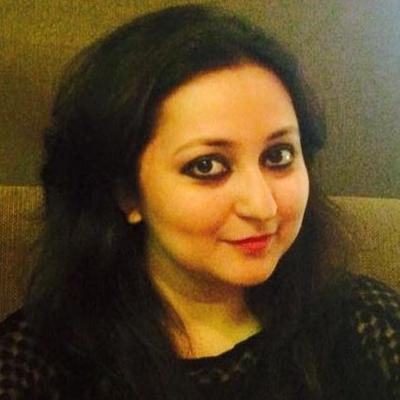 Noor Jehan Arif
Noor Jehan Arif of Mushawar Consulting

Your city: Karachi

What drives you(What makes you so passionate about your work?

I have always been driven to prove my worth and help people. My passion to help people and to be able to give clarity to somebody's business in terms of their business strategy, marketing and IT, makes me want to wake up every day and go to work. Of course, great testimonials help fuel this passion!

How did you get here and how long have you been in this profession (or been doing what you do)?

The minute I landed into university, I started working towards my profession. I knew that I wanted to open up my own consulting practice someday. I have been a consultant, project manager and business strategist for the past 11 years and now for the past one year, I have been running my own consulting company, for HR, Business Strategy, Branding and IT consulting.

What has been your vision and what do you most love about your work?

The vision to give focus and clarity on a certain brand, and to an entrepreneur has always been my focus. While I did deviate during the course of my career, from this vision of mine, I have in this while decided to focus on this ideology and continue to work every day towards this. I love it when my clients are happy, and when they get up from my office to leave, they have a better vision of what they want to achieve and how. This is ultimately the win that I am always looking for.

What do you think is your biggest achievement throughout your professional journey?

Opening up my own company has been the biggest leap of faith and achievement I have had to date. At the end of the day, having to be accepted as someone who CAN do this, is what has given me strength. My achievement would be when I signed the registration papers on my company, and then opened up my own office.

What are your current projects and what do you plan on doing in the near future?

I am currently working on several projects, but the ones that are close to my heart are an ERP implementation for which I am working as a Project Manager. Along with that, three different businesses that I am helping to strategize, build their brand through their web development, social media management, content development and helping them to crystalize their marketing and business development. This is what I love to do, this is what I do best.

A word of advice you would like to pass on to other women struggling with their start-ups?

Be focused, be determined, and continue to hustle. Be patient too. God is super kind. You will win. It just takes time, a little bit of hair pulling and a lot of hard work!