Nabila Naz - HR Evangelist
by Nabila Naz
(Karachi)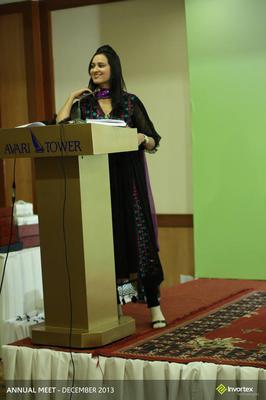 An insight on your profession:

I strongly believe in a proverb i.e."Fortune favors the bold",i had never thought to become an HR professional, I had always desired to be a doctor but fortunately or unfortunately I couldn't complete my dream even my parents'dream too. But, I didn't give up and looked forward. My family always supported me and my life took a curve.I started my career as an HR intern in a well known company; there I started loving HR as a profession. There, I made my mind that I have to grow more and more in HR.I never looked back or regret anything as I believe that everything happens for good. As time passed on, HR became not only a mere profession but my passion too.

I joined different companies and tasted the flavors of some industries like BPO, Banking and Pharma working in different capacities i e. from junior to senior and now finally I'm at Managerial role as I'm working as an HR Manager at Plums media Private Limited.

Today, I feel proud of myself!

How long have you been in this profession?

I have been working as an HR professional since 4 yrs.

What has been your vision and what do you most love about your job?

My journey hasn't stopped yet! I have always kept one thing in my mind that my name should be among the list of most successful women and I want to grow more and more in my profession.
I think my greed of learning can't finish ever. I have learnt a lot from my seniors and want to learn more and more. I love interacting with people, helping them in whatever capacity I can.

What do you think is your biggest achievement throughout your profession?

There is nothing better than getting a word of praise from your Manager. I would take this as my huge accomplishment. Wherever I worked I have never got a single complain regarding my performance from my seniors or my managers.

What are your current projects and what will you be doing in near future also?

I have so many things on my mind although I have planned to design an Employee Hand book within my current company.

A word of advice you would like to pass on to women professionals who wish to pursue same career as you?

Never give up and never have regrets for what had happened in past. If you continue to live with past nobody can save you from being ruined, learn from mistakes because it's never too late.