MUZNAH SIDDIQUI – AN EMERGINING CORPORATE WONDER WOMAN
by Obaid Atique
(Karachi)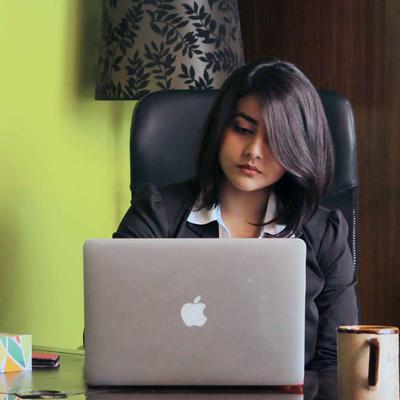 Muznah Siddiqui

Muznah Siddiqui - Public Relations Manager at BB Events & PR

An insight on your profession/business?
I work as a Public Relations Manager at BB Events & PR. A public relations manager has to deal with a lot of things at once. Building a social circle, being aware of "What's happening now", dealing with almost all kinds of people and many things more. Here at BBPR, I have learned all these things and still I am in the learning phase. I enjoy learning it. This profession has helped me out a lot to groom my personality and polish my skills.

How long have you been in this profession/running this business?
I have been working with this amazing team for the last two years.

What has been your vision and what do you most love about your job/business?
My vision has been really simple. Excel at what you do. You are capable of reaching the sky, yet staying on the ground. And this is what I love about my job.

What do you think is your biggest achievement throughout your professional/entrepreneurial journey along with one BIG challenge?
Well, completing each and every project itself is an achievement. But still, I would like to mention the PR of BCW Gold Edition – 2016. That was certainly a difficult job to do PR for continuous 3 days but yes, with brilliant teamwork we together were able to put the grand event on trending for more than 7 days.

What are your current projects and plans in the near future?
Currently, at BB Events & PR, we are running a few PR campaigns for multi-national brands. One of them is #CornettoPopRock Season 1. In, the coming year, Insha'Allah, Season 2 will be launched with a bigger bang.

A word of advice you would like to pass on to working professionals who wish to pursue their careers, or work on their startup ideas.
Life is not that serious. Laugh at your problems, give your best and keep BELIEVING! This is all that you will need.