Marianne Bartuccelli (Spectacular Pakistan)
by Faiza Sherjeel
(Lahore, Pakistan)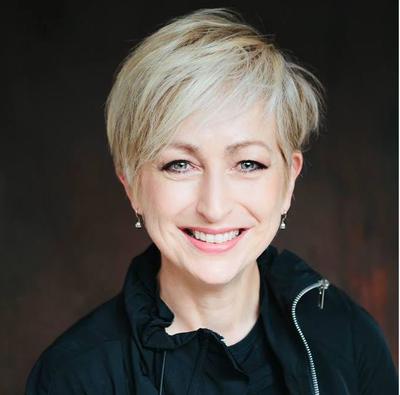 Marianne Bartuccelli from Australia
Spectacular Pakistan: An International Sugar Art Collaboration hosted by Faiza Sherjeel

Event: Spectacular Pakistan
Participant:Marianne Bartuccelli
Venture: Tastefully Yours Cake Art
Location: Melbourne, Australia


Marianne Bartuccelli from Australia
Spectacular Pakistan: An International Sugar Art Collaboration - Interview
Like most Mums, I sort of fell into cake decorating when birthdays came around. I am a Graphic Designer by trade and have always loved to bake and eat sweets!
I began making cakes as a hobby business about 4 years ago and love the immense happiness a cake can bring. Most of my designs tell a story which makes every cake very personal and special.
I have been featured in Cake Masters Magazine twice, Cake Central Magazine and am an instructor for SugarEd Productions. I have YouTube videos from Cake! TV, and been featured in Cake! Magazine a number of times. I have also taught classes at The Cake Bake and Sweets Show in Melbourne.
This is my first collaboration and I am honoured to be a part of such global talent.
Thank you Faiza for the invitation to participate.
I truly believe 'life is better with cake'!
'Karachi Dreaming'
My cake is a collaboration within a collaboration … and a story.
The Pakistani woman is named Nazia. She grew up in Karachi, but her family moved away when she was 12. She longs for the day she will return to her beloved city by the shore.
I have taken inspiration from several sources. I wanted to showcase the city of Karachi and its shore, the beauty of its people and the amazing textiles of the region.
I loved the watercolours of Karachi born artist A.Q. Arif, which sets the scene and painted the photographic reference of the sea view.
The beautiful face of Nazia was inspired by the artist Lisa Lectura and painted with cocoa butter and petal dust. She wears an embroidered dress that is piped with royal icing. The cake is finished with the hand painted title 'Karachi Dreaming'.
Connect with Marianne Bartuccelli's venture Tastefully Yours Cake Art on
Facebook