Hend Taha (Spectacular Pakistan)
by Faiza Sherjeel
(Lahore, Pakistan)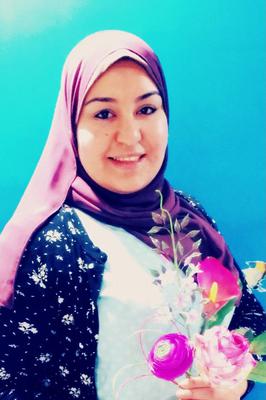 Hend Taha from Egypt
Hend Taha from Egypt (Spectacular Pakistan: An International Sugar Art Collaboration hosted by Faiza Sherjeel)

Event: Spectacular Pakistan
Participant: Hend Taha
Venture: Hodzi Cakes
Location: Cairo, Eygpt


Hend Taha from Cairo - Interview
Hend Taha is a Sugar Artist born on 1988 in Cairo, Egypt. She graduated from faculty of engineering in 2010 from Cairo University and worked in engineering field . She began cake decorating as a hobby in 2014 and took it as a business in 2015. During her cake career she loved to create 3d sculpting figures and sculpting cakes in different shapes and techniques. She strengthened her passion toward sugar art by many professional courses in sugar flowers and isomalt art.
As her skills progressed she began created bust realistic cakes using different and unique techniques in sugar, fondant and chocolate. In 2017 she won the third place in Al Qaser Competition participating in the category of sugar flowers, won with a bouquet of sun flower, sweet peas, roses and jasmines and there she began her love for sugar flowers and improving her techniques.
Also in December 2017, she won the fourth place in La Cuisine Competition held in Cairo JW Marriott Hotel, where she won with a three tiered cake representing great Britain first tier representing the Birmingham palace and the second representing King and Queen of Britain sitting on throne and the third was the Royal Crown decorated with sugar jewels and her piece dazzled the judges and there was a great step to induce in the sugar world and passion toward sugar art.
She entered many International Collaborations:
- World Cancer Day which was (featured in Cake Master Magazine)
- Giraffes Challenge by Bakerswood participated with a sculpted 3d cake for a mother giraffe and a baby giraffe.
- Food Challenge by Bakerswood participated with an original plate from Egyptian Cuisine.
- Greco Roman Statues by Bakerswood participated with a sugar statue for Julius Caesar.
- Beautiful Srilanka (her piece featured in Cake decorating & sugar craft magazine)
She also participated in the amazing Spectacular Pakistan Collaboration in 2018. She participated with the old Pakistani man Bust Cake all in Cake and it was a real challenge for her as her first bust cake.
Connect with Hend Taha's venture HodziCakes on
Facebook
or
Instagram