Hamriyah Free Zone Authority
by Hamriyah Free Zone Authority, Sharjah
(Message from Director General Dr.Rashid AL Leem )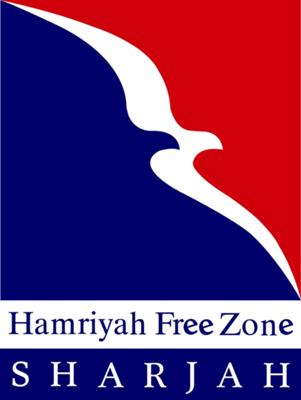 Hamriyah Free Zone Logo
Hamriya Free Zone Authority - A Message for Pakistani Business Community
Hamriyah Free Zone (HFZ) is one of the fastest growing and dynamic free zones in the world, housing over 5,000 companies from 135 countries. Established in 1995 by an Emiri decree it is the first and the only free zone among 5,000 free zones worldwide certified SA8000 for Corporate Social Accountability and OHSAS 18001 for Occupational Health and Safety.
Dr. Rashid Al Leem, Director General of Sharjah Department of Seaports and Customs and Hamriyah Free Zone Authority, widely acknowledged as a visionary and thought leader in business, socio-economic, academic and cultural endeavors, is the driving force in transforming HFZ into a strategic commerce hub and empowering thousands of businesses in the region.
The strong connection between Pakistan and UAE has a very long history built on shared traditions, common values and geographic proximity. According to researchers, ancient tribes living on the modern area of the UAE and Pakistan were trading with each other back 5,000 years ago. From that moment the relationships between our countries have only flourished on many different levels. Reliable partners in political, economic and social areas, we continue to have fruitful bilateral cooperation in economy and trade, technology, education, culture, tourism and people-to-people exchanges.
The UAE remains the second largest trade partner of Pakistan with estimated two-way trade volume of nearly $9 billion. In 2010 the total value of exports from Pakistan to UAE increased by 15 per cent and it is expected to grow further by another 12 per cent this year. And we have to acknowledge that it's small, medium and micro enterprises that are the major contributors to this robust growth.
We at HFZA believe that strong and healthy SME sector plays an important role in the prosperity of a society contributing to output and to the creation of jobs. Created to foster and encourage entrepreneurship, Hamriyah Free Zone (HFZ) has always been ahead of others in creating breakthrough entrepreneurial business environment and reducing barriers for international and local SMEs. It's a fact that more than 5,000 companies from over 136 countries have already established their presence in HFZ recognizing its efforts.
Located in Sharjah, United Arab Emirates, HFZ has an unparalleled location on the crossroads of international trade routes, enhancing SME access to the emerging markets of Africa, Middle East and Asia with over 2.5 billion consumers. Sharjah, the industrial capital of the UAE, is a home for many Pakistan's traders and exporters who enjoy preferential economic conditions, open policy and modern infrastructure.
The Free Zone's vision for smart regulations that facilitate SME growth and development enabled creation of the Hamriyah SME Zone, one-of-the-kind concepts bringing together diverse industries in an efficient manner. The seven sub zones that form the Hamriyah SME Zone comprise Oil & Gas Zone; Petrochemical Zone; Steel City; Construction World; Timber Land; Maritime City and Perfume Land. To simplify the start up process and support participation of SMEs, the Free Zone offers discounted lease rents that also include 2 months of rent holiday per year for the first five years, quick license issuance and minimized formalities.
A recent addition to this SME oriented strategy, Hamriyah MB Zone is designed to specifically cater to the needs of micro business owners. Whether it's service or manufacturing or trading, Hamriyah MB Zone offers convenient and practical business solutions for micro business owners.
To support new start-ups in making their first steps and assist existing SMEs to test new markets HFZ has designed its E-office packages that combine all the business necessities with low cost. With these streamlined and efficient packages, investors can set up an office in only 24 hours and four easy steps. Owning a business is now unbelievably easy!