Faryal Ali Khan
by Zainab Nasir
(Karachi)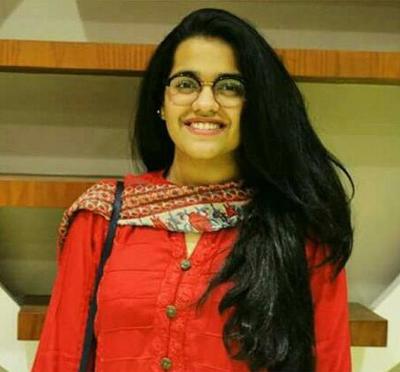 Faryal Ali Khan
Faryal Ali of Senza Pari

Your city: Karachi

What drives you?(What makes you so passionate about your work)
Everyone has a chef breathing inside them whether you recognise it or not. The thing which makes me most passionate about baking is that it serves as a way to express myself, just like any other work of art. Baking portrays what I want to share. It is so versatile that you are never limited to just one thing, you've got thousands of varieties with not just the flavour of cake also icing, decorating, filling, etc. Moreover, this gives me a deep sense of satisfaction and peace of mind and even if I am way too busy I still manage to takeout time for my passion.

How did you get here and how long have you been in this profession (or been doing what you do)?
The high level of motivation and appreciation which I get from my family and friends led me towards accepting my passion as my profession. Well I have been baking since I was 13 years old but I started my online bakery named as Senza Pari by Faryal on 5th August 2016 at the age of 16.

What has been your vision and what do you most love about your work?
My vision is to establish my own café and to be known as the youngest baker on the top of the best bakers list in Pakistan by the end of 2020. I am hooked with the idea that a simple cupcake and a thing as simple as a cake can bring people together and celebrate a blissful occasion. I love being responsible for bringing such delight and happiness to others.

What do you think is your biggest achievement throughout your professional journey?
Until now I think that my biggest achievements are the words of appreciation for the design and flavour of my sweet treats. Moreover, getting orders from the same people again and again gives me a sense of achievement.

What are your current projects and what do you plan on doing in the near future?
Currently I am just working on my online bakery. In the future, after completion of my studies I am planning to start my own café.

A word of advice you would like to pass on to other women struggling with their start-ups?
I would like to say that everyone has a potential to do something for themselves and for others. Nowadays the power of social media can take you to many places with several amazing opportunities so make a positive use out of it and avail those opportunities. Many people might degrade your work or demotivate you but Ladies! Be confident and believe in yourself about what you do and what you aim to achieve, keep working hard for your goals until you don't achieve it.Believe me that Allah is always helping youand will never let you down. Indeed, hard work pays off.