Dilek Dagli (Spectacular Pakistan)
by Faiza Sherjeel
(Lahore, Pakistan)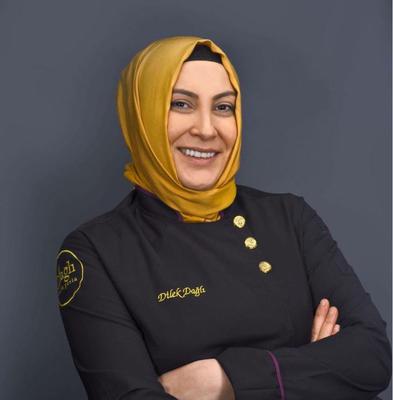 Dilek Dagli From Turkey
Spectacular Pakistan: An International Sugar Art Collaboration hosted by Faiza Sherjeel

Event: Spectacular Pakistan
Participant: Dilek Dagli from Turkey
Location: Global


Spectacular Pakistan: An International Sugar Art Collaboration - Interview
Dilek Dagli from Turkey
I was born in 1972 in Istanbul. I am married and I have 3 children. As I had been forced to leave my education for some reasons, I completed high school afterwards in my twenties. During my professional career, I have worked in different positions such as a news caster on some national radio channels, or a production manager in film making companies.
In 2008, I found Art clay, and I have worked on this field. In the same year, I had a chance to work on 'Glass making' for a short time. In 2016, I discovered sugar paste by making cakes for my children. In 2017, I won one silver and two bronze medals in the competitions.
In 2018, I took part in the collection of "I love 80's" event which was held by 5'iz with the support of Global Sugar Artists Network. I carried off the Gsarn Honour Prize on artistic concept and got a bronze medal in the miniature category in Cake Show Istanbul 2018. I have great passion for continuous learning opportunities.
I have worked Wahid Allan Faqeer that's because he reminds me of Pakistan since the first time I saw him. Colourful, enjoyable and mystic...