Cups'n'Cakes by Rabia Maqsood
by Zainab Nasir
(Karachi)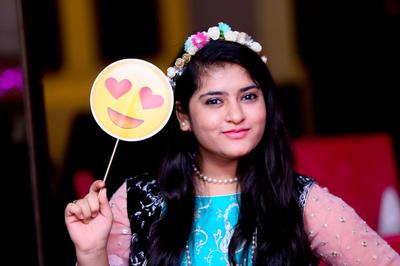 Rabia Maqsood of Cups'n'Cakes

Hello my name is Rabia Maqsood and I am from Karachi.

The feeling of being independent makes me more passionate about my work and what I do in life.

After completing my intermediate at the age of 16 I enrolled myself for MCAT classes to pursue a career in medical, but when my result finally came out I was stunned to find myself stated absent in 2 of my subjects, needless to say... I was shattered. I left everything, even my MCAT classes and isolated my self.

These were the days and nights that I realized what depression really is. People used to degrade me, make fun of me if the pain wasn't enough already... but my family supported and motivated me through out to do something and not give up.

Soon, I found with in me a passion to bake, I started baking with the help of my mom. She not only helped me but also constantly prayed for my success. I still remember the days she'd stay up all night to help with my orders and what not. If

I am anything today I'd like to credit it to my hero, my Mom.

I have been baking professionally for the past 1.5 happening years and loving it.

My vision is to resume my studies one day and not be let down again, fingers crossed!

The thing I love the most about my work is the fact that I am my own boss. Being an entrepreneur, I work when I want to and thoroughly enjoy doing it, with no financial responsibilities I am never under pressure.
My biggest achievement is yet to come whereas current projects include working harder on new baking techniques and exploring the realm of baking in a far wider sense than ever before, I also plan to open a bakeshop some time in the future.

In the end, I just want to say never give up, keep struggling, things will work out eventually, my first order was just of few hundred rupees and now I earn 10 times more than that. I am confident and I am independent, but more than that I am happy!