Bridal Wear by Fashionz Feel
by Warda Hussaini
(Karachi)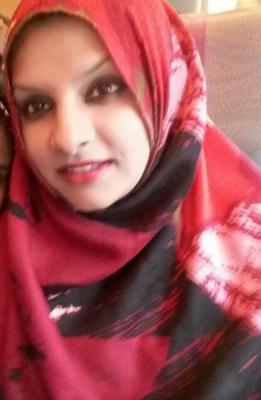 Warda Hussaini - Owner of Fashionz Feel
Fashionz Feel is a venture that offers theme-based kurtis and Pakistani bridal wear in a wide range of designs and material such as silk, chiffon, organza and other for women's wear for wedding and engagement occasions.

Venture: Fashionz Feel
Owner: Warda Hussaini
Location: Karachi, Pakistan


Pakistani Bridalwear by Fashionz Feel - Interview
Q. What drives you?
A. I am the trend setter of introducing theme based Kurtis!
I own a fashion brand ('fashionz feel') renowned for exclusive and elegant ladies apparels in Pakistan Middle East and Europe. I started this journey of success in 2010 with few casual wear designs.
Q. What has been your vision and what do you most love about your work?
A. After the success of our unique and funky designs of Kurtis among our clientele, we started working on our formal and bridal lines (which are again famous for delicacy and elegance.
Q. What do you think is your biggest achievement throughout your professional journey?
A. After the successful exhibitions of my brand in Middle East, I started stocking my brand at various places in high fashion Street of Karachi and Allhumdullilah this journey of success with my team is progressing day by day.
Q. What are your current projects and what do you plan on doing in the near future?
A. As I said earlier, I will continue to place my brand at high fashion street stores of Karachi. Planning to launch my brand on moon!
Q. A word of advice you would like to pass on to other women struggling with their start-ups?
A. As an entrepreneur I am at a much better place than 2010 and the reason is our strong customer satisfaction policies, affordable prices and of course, our best quality products. This is what all start-ups need to follow to achieve success.
Connect with Fashionz Feel on
Facebook