Anila Razzak of Florals & Bows
by Zainab Nasir
(Karachi)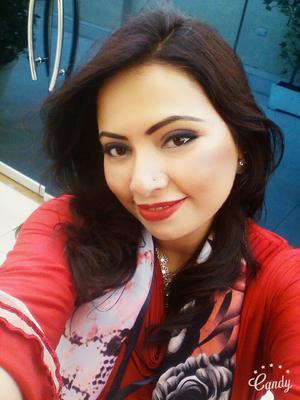 Anila Razzak

Anila Razzak of Florals and Bows

Your city: Karachi
What drives you? (What makes you so passionate about your work)
My inner urge to do something positive and remarkable. While my daughter was still a toddler, I always found it difficult to get her clothes done as per my preferences. Sometimes, I wanted us both to have matching clothes but there was no possibility of having that done. Even today very few people will tell you it is possible, this actually gave me an idea to start my own business.

How did you get here and how long have you been in this profession (or been doing what you do)?
I came here through some inspirational people and groups on social media. Those were the channels and platforms which motivated me, it has been about 4 years already and I will still like to say I have only just begun, greater things await me.

What has been your vision and what do you most love about your work?
My primary vision is to provide a comfortable shopping experience to women when they choose to shop for customized outfits, online. I love aesthetics and diversification in my work. We cater from baby girls to adults, and even have a special category for pregnant women. We deal in all sorts of casuals, semi formals, formals, eastern, western – in short I take pride in my one stop shop.

What do you think is your biggest achievement throughout your professional journey?
We are Alhamdulillah providing our services worldwide. Our biggest achievement is our regular customers. Once they shop with us, we win their trust not just by our high quality but also with our customer compliant sales services.

What are your current projects and what do you plan on doing in the near future?
Currently working on summer and Eid designs. As we have started to design for Moms to be, we'd like to launch a new range for pregnant women to help them find right sizes as per their comfort and with zero hassle.
A word of advice you would like to pass on to other women struggling with their start-ups?
Never lose hope and give it your best. Take every customer as your first customer; this will motivate you to work even harder. All the best.