Albena Petrova (Spectacular Pakistan)
by Faiza Sherjeel
(Lahore, Pakistan)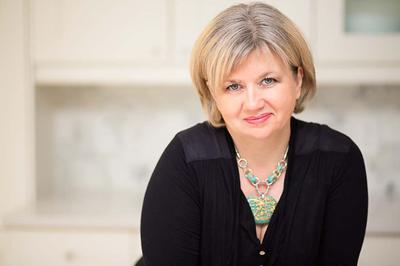 Albena Petrova from Bulgaria
Albena Petrova from Bulgaria (Spectacular Pakistan: An International Sugar Art Collaboration hosted by Faiza Sherjeel)

Event: Spectacular Pakistan
Participant: Albena Petrova
Venture: Albena Cake Design in Montreal
Location: Bulgaria & Montreal, Quebec

Albena Petrova from Bulgaria - Interview
Inspiration: Chaukhandi Tombs
Bulgarian born Albena Petrova was raised in a family of artists – a sculptor and a jeweller, and that is where she developed an interest in painting and sculpting from an early age. She graduated from the School of Fine Arts, (Sofia, Bulgaria), specializing in pottery making and glass engraving, and a few years back she got her diploma from Pearson School of Culinary Arts in Montreal, specializing in Pastry Making – and that is when her passion for cakes began.
After culinary school, Albena started using her unique artistic vision to bring cakes to life. As her skills progressed, her cakes became more and more uniquely designed according to customer's ideas, visions and dreams. She loves thinking out of the box and experimenting with tools and materials. Attention to the detail is an important part of her work, while she always welcomes a challenge as the owner of Albena Cake Design in Montreal. Albena finds inspirations everywhere - flowers, fashion, art, architecture, nature and people.
Throughout her career, Albena has accumulated a long list of awards including:
* Statin Ice's Artist of Excellent,
* Winner of the first place at 2013 Montreal Cake Show - Wedding Cakes Category,
* Nominated for Cake Master's Awards 2017 – Wedding Cakes as well as having her work featured in: Cake Central Magazine – Volume 6, issue 1, Marriage Quebec,
* Premium Series on Cake Geek Magazine –Winter Wedding Cake Design,
* Cake Design – France,
* Pretty Witty Cakes Magazine – edition 8,
* American Cake Decorating Magazine; and
* DIY Weddings Magazine.
Follow Albena Petrova's venture on Albena Cake Designs in Montreal on
Facebook