Banarsi -
Sarees, Suits, Silk
Banarsi fabric is one of the most traditional materials used for bridal and party wear clothes. Sarees of this material have been worn by the beautiful women of the Indo-Pak region since centuries.
Initially it was woven with real gold thread called zari. The artisans that designed the floral motifs as well as the full 'palloo' of the Saree have command over intricate design development as well as color combination.
Made for the Nawab Begums, Maharanis, the royalty and the nobility all wore Sarees and lehngas at all special occasions, made of this regal fabric.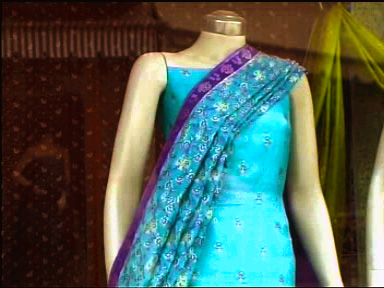 The fabric is woven with pure silk thread in lovely color combination. Some are made with two threads that give shades under different lights.
It is made on chiffon, georgette, silk and cotton. The motifs are designed by the old artisans whose families have carried on the tradition of the trade.
.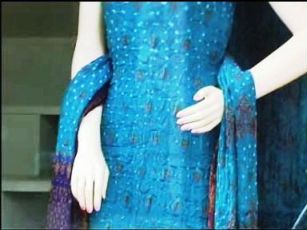 Most of the finishing work is done in the houses of the weavers where women give full help in clipping away the extra material.

Making of the fabric
| | | |
| --- | --- | --- |
| | | |
| Pure Silk Thread | Silk Thread Wash | Silk Thread Detangled |
Silk on Spools
Weaving of Fabric
Woven Fabric
---
Return from Banarsi to Bridalwear