Great People, Great Ideas
We at MizLink Pakistan are very excited to launch our E-Zine to update you about the latest additions to the site and much, much more to come.
MizLink Muses is the Newsletter for MizLink Pakistan. Profiles, stories, businesses and tips are delivered to your mail box with this newsletter.
Our aim is to bring forth profiles and success stories of accomplished women of Pakistan-as Entrepreneurs, Professionals, or Corporate Executives to aspiring young ladies wanting to make their mark in the field of their choice. We also want to showcase the wonderful products made by and for women of Pakistan.
As you add your products, profiles, experiences and success stories - or even failure stories - we will select some of the submissions and add them here to be sent to our very large and ever expanding visitor base across the country and around the World. We have visitors coming to our site from 92 countries!!
You can 'Make Your Own Page' on http://www.mizlink- pakistan.com with pictures and from those submissions the ones that are really interesting will be added here.
Like Joining Us, Make Your Own Page, Knowledge sharing ....this E-Zine is also absolutely FREE...
Here is our Free EBook about Traditional Jewelry of Pakistan for all our E-Zine Subscribers!!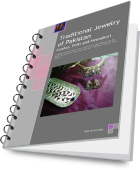 EBook-Traditional Jewelry of Pakistan

You will need Adobe Reader (the latest version is recommended) installed on your computer in order to open and read this Ebook.

Thank you for subscribing, enjoy your free EBook and let us know your comments through the 'Contact Us' page.