Yahsir Waheed Lawn
Prints
Yahsir Waheed Lawn was first launched in 1999 by the multi-faceted designer, to cater to the summer wear needs of his clientelle. The lawn is made with best quality fabric with motifs and designs crafted by the designer to bring out the best of the summer season.
Vibrant colors and bold designs as well as muted prints on soft pastel shades have a unique chic style to it.
The designer skillfully merges the traditional themes with modern lines and brings out a style that compliments the stylish women of this region-retaining their cultural richness while blending haute couture type style to it. There are paisleys and motifs reminiscent of the opulent Eastern Past while there are motifs from around the world managed with a new freshness in the prints developed for the lawn range.
This year (2011) it was launched in February at an exhibition at Pearl Continental Hotel. It has its usual terrific prints and lovely embroidered pieces that can be sewn to the various parts of the dress - like on sleeves, hem and necklines. The styles to choose from are several and with various color coordinated embellishments as embroidered appliques. A must buy for the trendy traditional types. Here are some of the designs for you to check out.....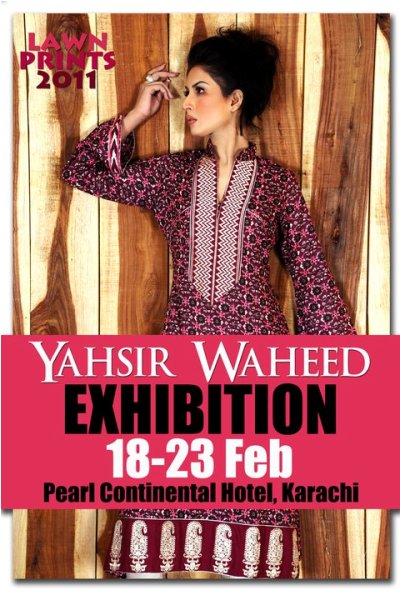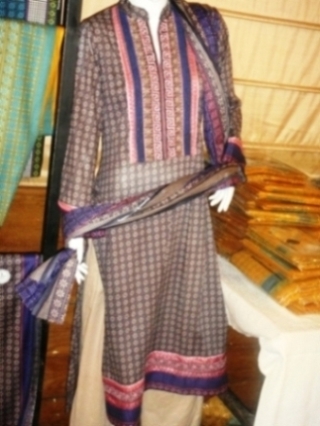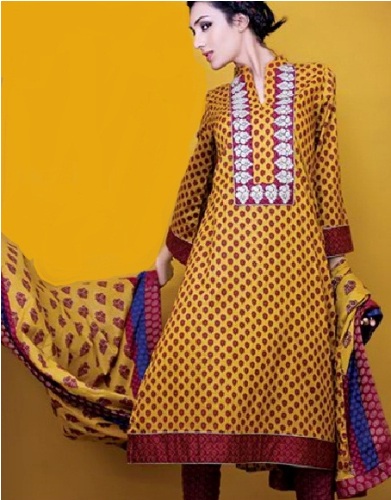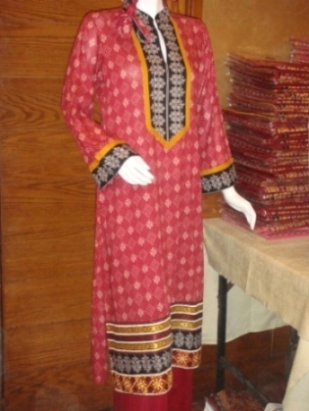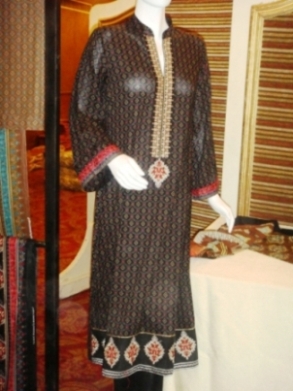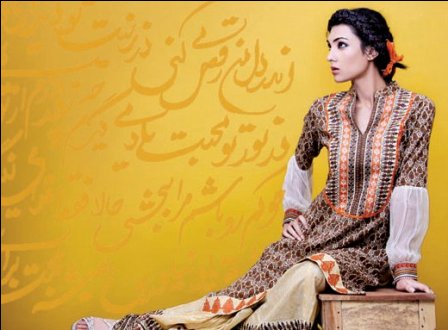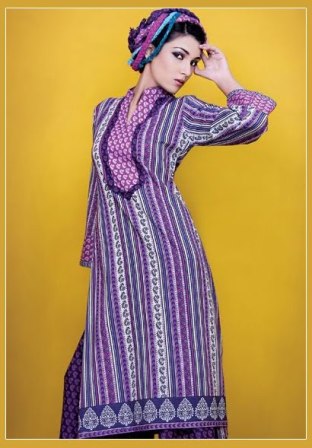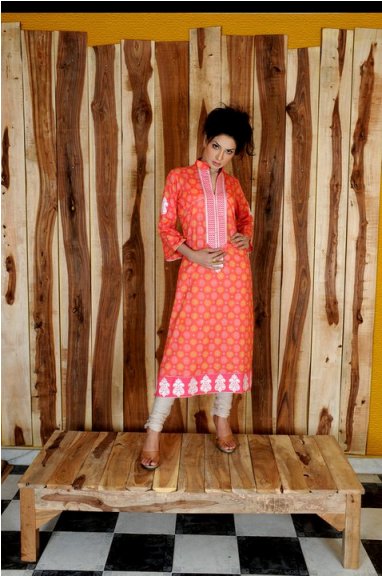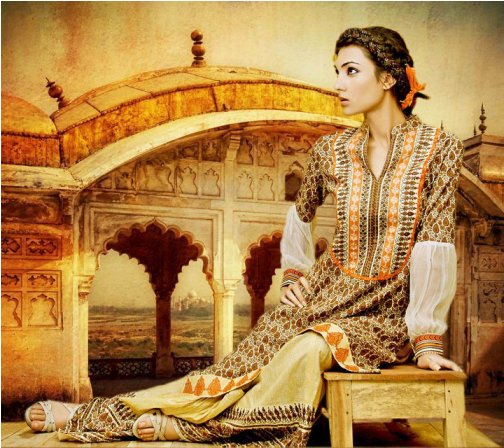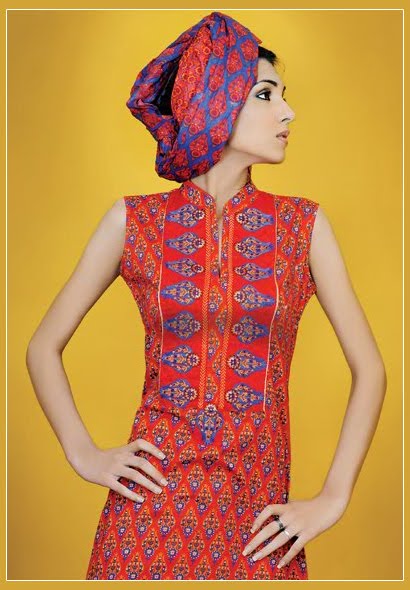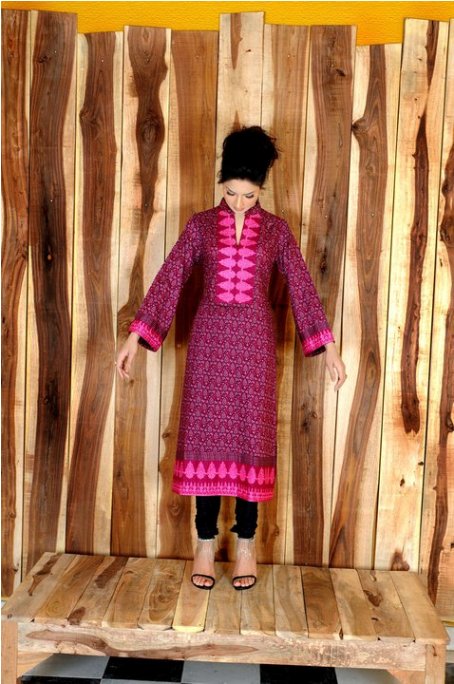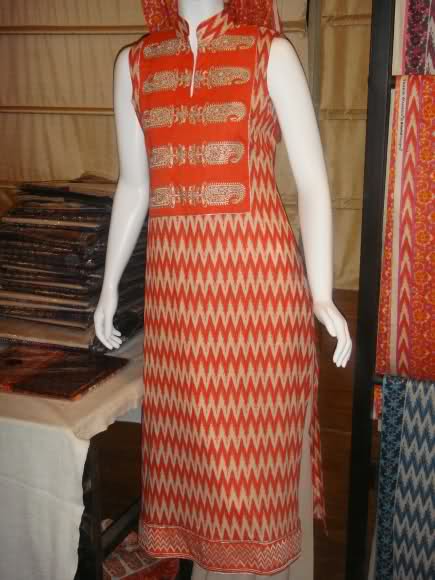 Return from Yahsir Waheed Lawn to Lawn Prints